How Email Archiving Can Help You Solve Some Typical Microsoft Outlook Problems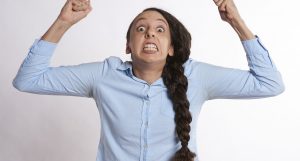 A glance at the problems users and IT admins typically experience with Microsoft Outlook reveals how email archiving can simplify the lives of your employees – especially those of the IT team – in many different ways. The case below, cited by an IT administrator of one of our clients, is an example of many similar scenarios:
"Most of the tickets I deal with every day have to do with Outlook problems in the departments. For example, it often happens that Outlook won't synchronize incoming mails, or it relaunches itself every few minutes or so. And when old emails need to be restored, my team often has to deal with PST files that are either corrupt or spread across the PCs of numerous colleagues. Our hands are full with these routine jobs and we often have to postpone projects that are actually more important as a result."
Overflowing Mailboxes Can Hamper Work With Microsoft Outlook
Issues such as these are quite typical with Microsoft Outlook. Although there's no doubting that Outlook is a very popular, reliable and versatile email client, users do experience issues that can interfere with daily business – regardless of the email server being used (e.g. Microsoft Exchange Server, Microsoft 365, MDaemon Email Server, etc.). For instance:
Outlook is slow to respond or occasionally freezes.
Corrupt PST files prevent Outlook from launching properly.
If a mailbox is out of storage (mailbox quota exceeded), Outlook will not allow further emails to be sent or received until the user has deleted older messages. This can give rise to problems with compliance, business continuity, and information management.
Searching for older entries in your mailbox can consume an unnecessary amount of time if Outlook's performance has taken a dive.
IT administrators are forced to troubleshoot the PCs of local or remote users for corrupt PST files that can be difficult to locate.
The reason for these problems is often simple: overflowing mailboxes. It's true that Microsoft, as a public cloud provider, offers its customers substantial mailboxes with several gigabytes of data (Microsoft 365 mailboxes boast storage capacities of at least 50 Gbytes and, depending on the plan, up to 100 GB). However, most users habitually keep emails in their mailboxes for longer periods of time and, sooner or later, the available space is used up. This applies to the storage an IT department must maintain "on premises", as well as to the ostensibly limitless storage offered by the various public cloud providers.
What is more, huge amounts of emails can, quite simply, impair the performance of the Outlook client. Also, PST files are notorious for causing problems once they reach a certain size. A damaged (corrupt) PST file can prevent Outlook from launching.
If you want to optimize the performance of your Outlook installation, you should try to reduce the volume of data stored in users' mailboxes (tip: file attachments, in particular, can quickly tax a mailbox's configured limits). However, in light of possible regulatory and statutory requirements that are to be considered, it's not a good idea simply to delete emails. You should archive your emails instead.
Basically, you have two options here:
The native archiving options Microsoft offers in Outlook or Exchange Server. If you're using an email system from another vendor, they too may offer native archiving options (sometimes as an extra paid service). An example is Google Vault, the archiving option available in Google G Suite Google Workspace.
Email archiving solutions available from specialist third-party providers.
Email Archiving With Microsoft Products
Microsoft offers customers in Outlook, Exchange Server and Microsoft 365 or Exchange Online various archiving functions that need to be configured manually. These include:
AutoArchive
AutoArchive, an outdated function in Outlook, lets users shift emails to a PST file which is then stored on the hard disk (File / Info / Tools / Mailbox Cleanup / AutoArchive). However, PST files themselves can cause several problems: they are prone to corruption, difficult to back up, and require considerable time and effort on the part of the IT administrator.
The Archiving Button
This button allows Outlook users to move emails from their mailbox to an archive folder. However, the Archive button can't satisfy a company's professional archiving demands. While it may fall under the name of archiving, all the function actually does is transfer emails to a separate folder, i.e., the messages aren't moved to a special archive that is secure and independent. As a result, rather than reducing the overall mail volume, all users are doing is spreading the mails around various folders.
In-Place Archive
IT departments running Microsoft Exchange Server either on premises or as part of their Microsoft 365 instance can create a personal or "In-Place" archive for any user mailbox (or have it done by the IT administrator) and thus achieve an optimal level of integration of the archiving functionality in Exchange Server and Microsoft Outlook. This type of archiving can, however, place substantial additional demands on the IT infrastructure and these can be a challenge for small and mid-sized businesses, in particular. Compared with archiving with Exchange Online or a third-party solution, the email retention options can be quite limited. What's more, requirements in terms of email compliance are difficult to meet as this is just an expansion of the existing mailbox storage.
Exchange Online Archiving (EOA)
Users of Microsoft 365 have an online archive that is displayed as a separate mailbox in the left pane of Outlook. You can use the mailbox to retain older emails over time in order to keep the size of your primary Outlook mailbox under control. This function is included only in specific Microsoft 365 plans, however, and may need to be added as a paid service.
The 3-2-1 Rule
On closer inspection, the native archiving functions in Microsoft's email solutions do exhibit weaknesses and that doesn't just apply to the AutoArchive feature and the Archive button. For example, managing an In-Place archive and Exchange Online Archiving usually calls for a longer period of familiarization on the part of the IT administrator than would normally be the case with a third-party solution. In addition, problems can emerge in the areas of data privacy, compliance, and legal certainty, not to mention issues with regard to data sovereignty and data residency if a company with Microsoft 365 has branches in different international locations.
If you intend to archive your emails exclusively via the native functions offered by Microsoft, you should be aware that your archive will not be independent from the underlying email system. As such, you will be contravening what is known as the 3-2-1 rule, a recognized best-practice method that requires a company to keep three copies of its data: two locally, and one at a remote location. For example, one copy could be kept in Outlook (on the email server),another one in a local backup and archiving solution, and the third in the cloud or as an off-site backup.
If you only use the native email archiving options provided by Outlook, the 3-2-1 rule will be difficult to observe. For example, the native functions of Microsoft 365 use the platform itself to protect the data stored on it. So, if the email server crashes or your Microsoft 365 instance fails, the data will not be available for the duration of the outage. And if emails on the platform are deleted or damaged either maliciously or by accident, they may well be lost forever. Therefore the market research institute Osterman Research recommends using independent software or an appropriate managed service to protect Microsoft 365 data.
A Professional Email Archiving Solution From a Specialized Vendor Can Enhance the Performance of Outlook
Using an independent archive can make it easier for you to observe the 3-2-1 rule. This flexibility is of relevance especially to users of cloud-based email services such as Microsoft 365. With a communication channel as important as this, original data, backups, and archives should not be reliant on one platform alone.
And your business stands to profit from other benefits offered by a third-party solution, as listed below:
Email Compliance
A robust email archiving solution is a vital ingredient to your email management, as it enables businesses to centrally preserve emails and keep them available and retrievable over a period of many years – especially if you have defined email retention policies. Furthermore, there are industries that are often more regulated than others, especially if they process sensitive personal data (PII). The rising importance of data privacy regulations also adds complexity to this.
Especially in the US (but not exclusively), the use of email as evidence in litigation in an eDiscovery process is not an uncommon scenario. You should consider if the email archiving solution of your choice comes with the necessary features to support your individual compliance needs concerning emails.
Protection Against Data Loss
No matter whether by accident or malicious intent, if an employee deletes business-critical emails, the loss of data often results in problems in other areas. With the help of an archiving solution for your emails, you can store a copy of all existing messages and all mails you send or receive in the future – even before they are delivered.
Reduce The Load on Your IT Department
With an archiving solution, you can reduce the effort and cost of email management through your IT department. On the one hand, your IT team no longer has to deal with restoring individual emails from backups or email servers. On the other, outsourcing emails means you can reduce your storage requirements significantly. In addition, this renders PST files obsolete in the long term.
Increase Productivity
An archiving solution significantly increases the speed by which you can access the information stored in emails, thus boosting the productivity of individual users. For example, users of our MailStore Server email archiving solution can access their archives via a self-service function, locate emails with the help of a fast, full-text search tool, and restore these emails without assistance from the IT department. Mailbox quotas become obsolete; also, by reducing the volume of emails in your mailbox, you could optimize the performance of your Outlook client.
Incidentally, introducing email archiving software does not have to be a complicated transition process. In the case of our own software, MailStore Server, users can continue to access their emails and customary folder structures thanks to seamless integration in Microsoft Outlook. Content from email sources other than Microsoft can be stored within the same archive, and this can help cut the cost and complexity of retaining important business records.
Conclusion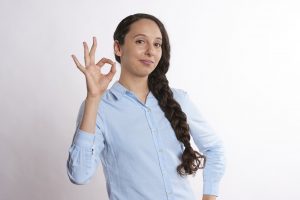 If you're looking to enhance the performance of Microsoft Outlook, you should try to reduce the amount of data stored in your employees' mailboxes. Simply deleting emails can be a risky matter due to regulatory or statutory regulations and compliance requirements, resulting in serious problems. It makes more sense to store emails permanently in a separate archive.
In addition to the limitations already mentioned and, depending on the requirements and company processes, the native options in Microsoft's Outlook, Exchange Server, and Microsoft 365 / Exchange Online products may not be up to managing this job. We therefore recommend examining whether an independent email archiving solution from a specialized vendor might be a more suitable and more powerful option for your company's needs.
Additional Useful Information