Are you looking for a new challenge? We are MailStore Software GmbH from Viersen near Dusseldorf with a team of about 50 employees. MailStore is a subsidiary of OpenText, "The Information Company" (NASDAQ: OTEX) (TSX: OTEX), headquartered in Waterloo, Canada.
As one of the world's leading companies in the fast-growing market segment of digital communications management, we are always looking for motivated and talented people. We offer not only challenging duties, but also an open and international mindset, a flat hierarchy and an energetic team.
Our top priority
It's NOT about keeping up appearances. On the contrary. This means personal responsibility as well as a casual dress code. We are proud to be successful and at the same time have motivated and satisfied employees – what more could you ask for?
There is a bit of a nerd in everyone
Fun at work is part of our daily business: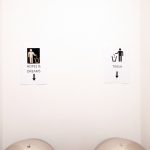 You want to know more?
Our employees talk about their work at MailStore – an interesting and direct insight into our company. Curious?
You want to work at MailStore?
You can find our current job openings on the German page – if you speak German (which is a MUST for us) this should be easy for you. If none of the jobs fits your description, but you still believe you could support us, we would love to hear from you.