eDiscovery Processes and Business Emails: What You Need to Know
Have you ever wondered what the term "eDiscovery" means and what steps the eDiscovery process entails? This blog post focuses on the link between eDiscovery processes and business-related email management, the aim being to establish a general rather than a country-specific context. As such, the article does not refer to the notion of electronic discovery as used in Anglo-American common-law jurisdictions, i.e. the process of gathering evidence before legal proceedings.
What is eDiscovery?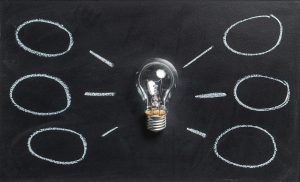 Outside Anglo-American jurisdictions, eDiscovery is usually understood to mean the process by which electronically stored information is localized, procured, reviewed, and exchanged. Thus, in this article we are not referring to the legal procedure of eDiscovery as understood in the US, but to the process of discovering electronic data in general. Essentially, an eDiscovery process can encompass all the tools and programs within a company's communications network.
In the context of business emails, both in-house emails and emails sent to customers, suppliers, and partners, etc. can be of relevance to an eDiscovery process. Since some emails also contain legally relevant information, they may be required as evidence in civil or criminal proceedings.
Scott D. Zane, Managing Director of Information Technology at the Legacy Vacation Club, uses an example from everyday life to illustrate the potentially enormous relevance of eDiscovery from the perspective of an IT employee: "My former company was involved in some litigation. We had no archiving option. A majority of the evidence discovery was based on email requests of a dozen or so employees. I spent close to 6 months of my life collecting, indexing and reviewing more PST files then I care to recall. It was painful and I vowed that it would never happen again."
How does an eDiscovery process work with business emails?
Such an eDiscovery process is not a common occurrence in daily working life and is triggered by a company's need to obtain information, usually on the basis of a request by e.g. the legal department or an external party (e.g. own attorney, or a tax inspector). Quickly locating, reviewing and providing data may be required in the case of legal disputes, audits, or internal investigations, in particular, but also in other situations. After the scope of such eDiscovery process has been defined, the persons involved in the process need to establish the data relevant to the case in question. In the case of emails, this entails a digital search of all the company's emails.
The conceptual EDRM model can be helpful in order to obtain a theoretical view of a potential eDiscovery process and its components. Although only some, and not all, of the steps outlined in the model may be followed, or the steps carried out in a different order than outlined, the model still serves as a useful basis for discussion and analysis.
Who is normally involved in an eDiscovery process when it comes to business emails?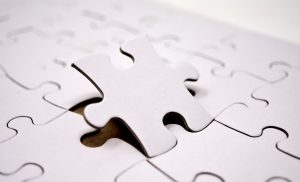 First and foremost, this is, of course, the IT administrator – the person responsible for administrating the email archiving solution and enabling authorized individuals such as the company's legal department or compliance officer to inspect the relevant data. These individuals can then search the email archives for the required information using access rights granted specifically for this case. Designated persons may also include individuals from outside the company such as an external auditor (attorney, tax inspector, etc.). And not infrequently, the company's management will also be involved in the process as a stakeholder (e.g. often in the case of legal disputes).
What are the challenges of an eDiscovery process for your email management when it comes to business emails?
Implementing an eDiscovery process is not always a quick and simple matter, and the following challenges must be reckoned with:
First challenge – time and effort spent searching for emails: It must be ensured that all the required content can be found quickly and without too much time and effort. In the case of high email volumes, it is often difficult to ascertain whether all the relevant content has been located. Remember Scott Zane's quote in the second part of this post.
Second challenge – integrity of emails: The integrity of the emails is particularly important. A company must ensure – and be able to demonstrate – that damaged or manipulated emails are not being used.
Third challenge – data security: A company must ensure that third parties do not gain unauthorized access to information. Not only trade secrets but also personally identifiable information play a role in the context of data privacy.
How can a professional email archiving solution help with these challenges?
In the context of an eDiscovery process involving business emails, the following features of the email archiving solution MailStore Server can provide assistance:
Effective search function:
Run searches across several email archives quickly and simply
Search through email attachments (e.g. Office documents, PDF files, etc.)
Navigate through an archive via the customary folder structure of your email client
Adapt your queries using different search criteria
Option of analyzing data: e.g. how many emails were sent to which recipients?
Access and rights management:
Special auditor user allowing external auditors to access and search through the archive during eDiscovery process
Compliance features:
Integrity of all emails (even large data volumes)
Ability to set retention policies enabling administrators to maintain complete control of the periods for which various types of email are archived
Logging of changes and events via the integrated auditing function
Legal Hold function: When activated, this function ensures that data cannot be deleted by other users
Selective erasure of certain emails, e.g. emails containing personal identifiable information that may have to be deleted in accordance with Art. 17 of the General Data Protection Regulation ("right to erasure")
Rapid export function in the usual email formats (PST, EML and MSG)

Optional: cryptographic signature ensures that exported files (EML or MSG) are tamper-proof
Practical example: eDiscovery process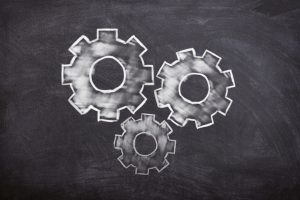 Imagine your attorney needs to access the email archive of an absent colleague from Accounts because he has to locate and inspect the emails of a certain supplier for a legal dispute. Management has given its consent to the access request.
In order to facilitate this access, temporary rights need to be granted within MailStore Server, i.e. rights that the administrator can assign and then cancel again at a later stage.
While the attorney is accessing the data – also as part of the audit – the Legal Hold feature will often be activated in the email archiving solution MailStore Server. While Legal Hold is activated, no emails can be deleted from the archive – irrespective of how other user rights or retention policies, etc. may have been configured. This factor is especially important if a legal dispute is the reason for the eDiscovery process being carried out. In addition, all important events and transactions involving the attorney can be stored in an audit log. In line with its compliance policies, a company can define which transactions should be stored in the audit log.
The attorney now has read-only access to the absent colleague's archived mailboxes and can browse through them at his leisure. It's important to note that by default, even IT administrators will not have access to the email archives of other users during the eDiscovery process.
The quick and simple search function provided by MailStore Server means that the email archive of the absent colleague from Accounts can be browsed with ease. The search function also ensures that no information is missed.
In addition to the compliance features just mentioned, another important aspect is the export function, which allows required content to be exported in common mail formats (EML, MSG and PST). Exports in EML or MSG format can be given a digital signature, which means that it remains tamper-proof even outside the archive. The export is a critical aspect of the attorney's work as it allows him or her to do further evaluations and initiate further steps. An export can also be important for third parties who, while not being given direct access to the archive, nonetheless need certain emails or documents that have been sent via email as an attachment.
So, to conclude:
The email archiving solution MailStore Server enables companies to establish a basis for coping with the challenges presented by part of the eDiscovery process. This is why we recommend MailStore Server as an essential and integral part of any company's internal email management policy.
Besides the features that can help with an eDiscovery process, MailStore Server offers many more benefits.
---
---