MailStore Server – Email Archiving for Businesses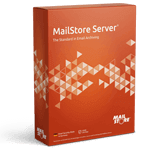 You can easily install MailStore Server for testing on your personal work computer.
MailStore Server supports all virtual environments.
It does not have to be installed on the computer where your email server is installed.
No changes will be made to your systems or emails.