MailStore V22.1.1: Error-Free Archiving of Public Folders in Microsoft 365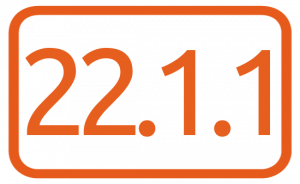 We've had to wait several months for this moment, but now it's here! With the arrival of the new hotfix version V22.1.1 of MailStore Server and MailStore Service Provider Edition (SPE), customers recently affected by an error when archiving public folders in Microsoft 365 can now look forward to bug-free archiving again. The error, which occurred only in certain circumstances and when using modern authentication, was caused by a behavior in Microsoft 365 triggered by the AutoDiscover service. And how fitting that the new version is being released today of all days (May 4), which is International Star Wars Day. So, on that note, may the force of public-folder archiving be with you once more!
Background
With the new version 22.1.1 and Microsoft's assistance, we've managed to solve a problem that has unfortunately affected some of our customers for several months now. Recently, MailStore customers who were using Microsoft 365 in conjunction with modern authentication have been experiencing an error when archiving public folders in certain scenarios. The error, which was caused by a behavior in Microsoft 365's AutoDiscover service, could occur, for example, if a public folder had become so large that it had to be split between different mailboxes, or if there were multiple public folder mailboxes. In cases like these, the faulty Microsoft 365 service was no longer able to identify the server on which the public folder to be archived was located, so that a complete archiving run was no longer feasible. As a temporary workaround, we recommended that affected customers should revert to using Standard Authentication to enable public folders to be archived in Microsoft 365.
After consulting with Microsoft, it soon became clear that our method of archiving public folders using modern authentication had been implemented correctly as set out in Microsoft's own documentation, and that the problem could not be fixed at our end. At the beginning of April, Microsoft finally presented us with a solution, which we immediately built into hotfix version 22.1.1.
What You Need to Do
If you've been affected by this error, all you need to do is update your installation to the new version 22.1.1. You do not need to make any changes in the MailStore software itself or in the Microsoft 365 tenant. The Microsoft 365 archiving profile in MailStore Server and the MailStore Service Provider Edition will automatically integrate the workaround. If you've been using Standard Authentication as a temporary fix for the problem, you can now revert to modern authentication as recommended by us. Details are available in our implementation guide.
Availability
You can download the new version of MailStore Server and the MailStore Service Provider Edition free of charge from our website.
Are you having problems updating to the new version because your MailStore Server Update & Support Service agreement has expired? If so, please get in touch with us. There are many good reasons to keep your Update & Support Service activated. Click here for a summary of the key arguments.
Click Here for the Corresponding Change Logs
More information
Detailed information on recent versions can be found here:
---
---
---