Merry Christmas and a Happy New Year from MailStore!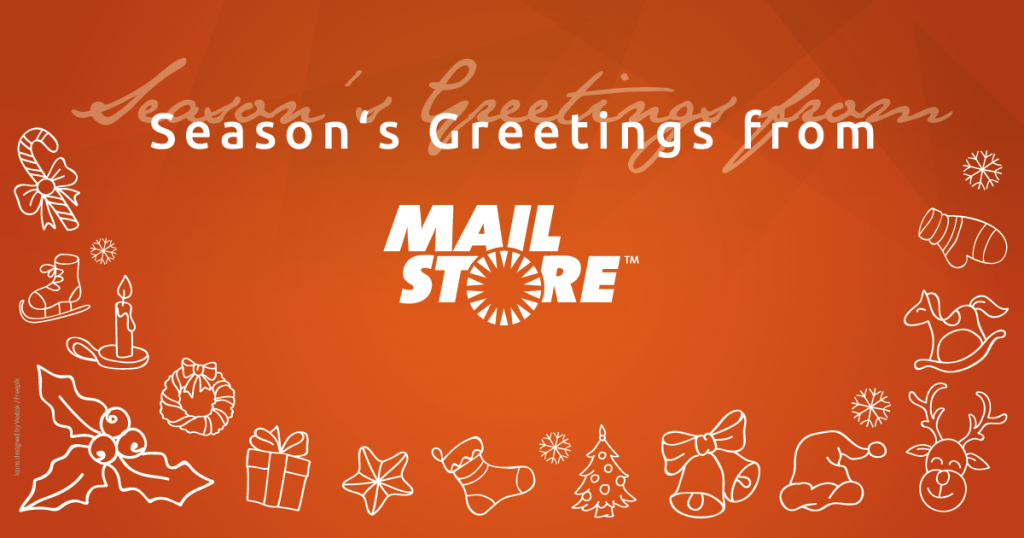 Christmas is coming and the year is drawing to a close. 2020 has been a trial not only for people in Germany and Europe but for the whole of humanity, and it will certainly go down in history for the wrong reasons. Yet, although we've all had to practice social distancing, the year has also brought us together. Indeed, 2020 managed to do something normally only seen in the festive season: it forced us to slow down and reflect upon the important things in life.
As the new year approaches, our thoughts turn to the new hopes, aspirations and successes in the offing in 2021. But before we get ahead of ourselves, let's look back at some of the highlights of MailStore's year.
MailStore's Highlights of the Year
Without doubt, 2020 has been an extraordinary year. But as 2021 approaches, let's spend a few moments looking back at some of the key moments that shaped MailStore's year:
A Big "Thank You" from MailStore
As this turbulent year draws to a close, our thanks go to all our customers for the trust placed in us and to all our partners for their excellent work during the year. The entire MailStore team wishes you and your families a very Merry Christmas, a peaceful holiday period, and a happy, healthy and prosperous 2021. Things can only get better!
Availability of Technical Support
During the holiday period, our technical support staff will be available at the following times:
Technical support will not be available in the period from 24 December up to and including 27 December 2020.
From 28 December up to and including 30 December 2020, we will be available by telephone or e-mail from 8:30 a.m. to 5:30 p.m.
Our offices will also be closed in the period from 31 December 2020 up to and including 3 January 2021.
We thank you for your understanding.
---
---