The MailStore Home Community Has a New Champion!
Here at MailStore®, we're convinced of the benefits of our free product for end users MailStore Home®. Emails that have been stored securely in a centralized email archiving system like MailStore Home so that they can be retrieved quickly and easily are a valuable source of information for private users too. Consider, for example, confirmation notes for order and payment transactions from various online stores, or email traffic to and from a financial service provider or insurance company.
But even if MailStore Home is really easy to install and millions of users worldwide can obtain help via our website, individual system environments can give rise to unexpected problems; sometimes, users simply need assistance with the software.
The MailStore Home Community exists precisely for cases such as these, enabling users to share their experiences and help each other with any problems that arise. Launched a few years ago, the MailStore Home Community now boasts several hundred users in both the English and German-speaking communities.
Of course, communities like these will always have users who just like to browse the content or post only a single question to get help with some issue. But others get more involved, making themselves readily available to provide practical advice and assistance to other users, answering questions, and providing in-depth explanations, such as step-by-step instructions illustrated with screenshots.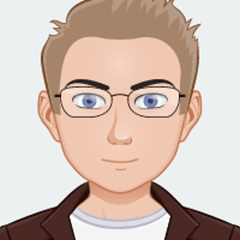 For some time now, we've been honoring such users by awarding the title of Community Champion. Besides a "Champion Badge" visible on their profile, champions are given a direct link to our support team. Today we'd like to introduce you to our current MailStore Home Community Champion. In a brief interview, Jens (53) tells us how he found his way to the community and what's behind his motivation and commitment.
What Was Your Motivation for Getting Involved With the MailStore Home Community?
Well, I'm a senior system administrator in the infrastructure department of a mid-sized systems house. I had early contact with MailStore there, but for a different purpose. An article in c't (German computer magazine) recommended MailStore Server® as a tool for migrating email accounts and I used it successfully for exactly that purpose. When I acquired my MCT certification for the first time in 2018, I was immediately convinced of the benefits of the product, and I also came to appreciate MailStore Home as an archiving system on my notebook at home. I soon established contact with the community and from the outset found that I was getting useful answers to several of my questions. I began to visit the community regularly from then on and noticed that many users were submitting questions that I could answer as well, so I began offering my help.
You Use MailStore Home Privately. Have You Any Experience With MailStore Server in the Corporate Environment As Well?
Yes, I do: in fact it was MailStore Server that led me to MailStore Home in the first place. I had to test and implement various archiving systems at my workplace, but it was MailStore Server that immediately opened my eyes because it was so easy to install, provided great help and documentation options, and, above all, was so simple to use. No matter how or where it's used, a system has to be intuitive and, first and foremost, it has to make work easier – only then will the public accept it. And that's just what MailStore Server is. I've installed MailStore Server more than 20 times, I renewed my certification in 2020, and, in the meantime, I've installed the MailStore Service Provider Edition in our data center and configured an initial five customers there.
How Can You Encourage More Users to Get Involved With the MailStore Home Community?
I really liked using MailStore Server – it's a very well-rounded product. The more I used it, the more I was convinced of its virtues. The same applies to MailStore Home. In the community, I soon realized that many users didn't have a problem with the product itself, but with the surrounding infrastructure, so with virus scanners, mail programs, operating errors, and the like. Thanks to my daily work in the infrastructure department (I've been in IT for over 30 years), I was no stranger to these problems and just decided to help. My work was quickly appreciated, especially by Rebecca (a member of MailStore's support team), for whom I took on a sort of supporting role as, by her own admission, she's very busy in Support and therefore less time for the community.
Unfortunately, it's difficult these days to inspire others to get involved in this way. I'm involved in other forums and there too, you notice that many people show up briefly, ask their question, and disappear again. The option of thanking people for their contribution is a good idea, but it's not really used at all. It's great that MailStore Home is distributed free of charge. Perhaps offering license extensions or advanced features to helpful users is the way forward when it comes to incentivizing collaboration in the forum.
---
---