A Great Accolade: MailStore's Technical Support is Department of the Year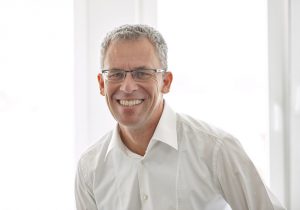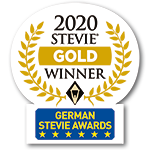 Joy and celebrations at MailStore: the specialist jury at the GERMAN STEVIE® AWARDS has honored our Technical Support Team with the Gold STEVIE® AWARD. Thanks to verifiable, top-notch satisfaction ratings and a consistently customer-centric approach, MailStore was able to convince the jurors in the category "Department of the Year in the Area of Support". Christian Mussmann, Director of Technical Support at MailStore, was delighted at the successful bid, which was submitted under the slogan 'Team development: applying agile methods in technical support to nurture potential and leverage resources'. "This, our second Gold Stevie Award after our success in 2018, confirms that we are still very much on the right track. Despite an ever-growing customer base, we've managed to maintain the high quality of our service. Implementing agile methods such as regular stand-ups, retrospectives, and an analog Kanban Board have helped us along the way." The new Gold Stevie award is proof positive that MailStore is working successfully toward providing outstanding support. New MailStore Server customers are immediately entitled to use all our support services in order to gain maximum benefit from our email archiving software.
"Great support; that's how it should be with every provider."
"A solution to the problem was found quickly and competently. Thank you!"
"Everything was perfect! I would definitely recommend them"
"Fast, perfect help … just where it was needed. Thank you!"
Customer feedback that we received as part of our automatic survey after a completed support case.
About the Stevie Awards
The German Stevie Awards are the most all-inclusive business awards in Germany and are now in their sixth year since 2015. They form part of the Stevie Awards programs, which are widely considered to be among the most sought-after international business awards, conferring recognition for achievement in the workplace in programs such as The International Business Awards® and the Stevie Awards for Sales and Customer Service for more than a decade. In the case of the German Stevie Awards, all organizations in Germany are entitled to submit applications.
Further information on the German Stevie Awards and a list of award winners are available at: www.StevieAwards.com/Deutschland.
Become a Part of our Team
Would you like to work in an outstanding support team that unites agile and established working methods, is involved in marketing and engineering processes on a cross-departmental basis, and is also held in the highest regard by customers, partners, and colleagues? If so, we look forward to receiving your application here at MailStore. Please understand that your profound skills in understanding, speaking and writing German are essential – that's why the job profile is in German.
---
---