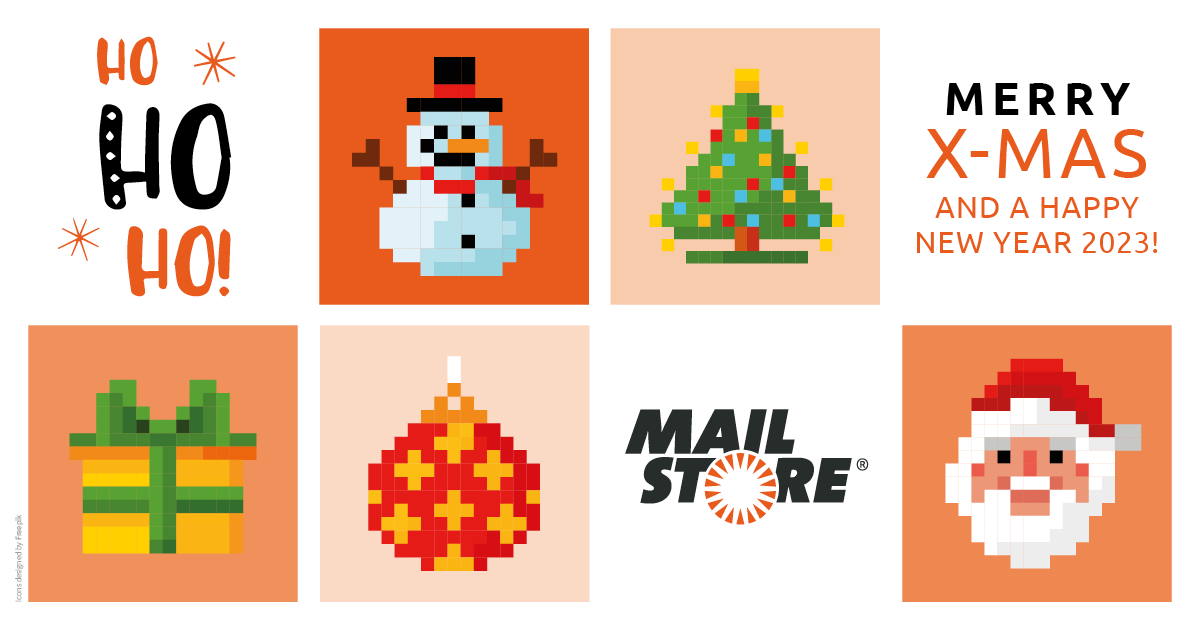 Merry Christmas and a Healthy and Successful 2023!
Time flies! Christmas and New Year are just around the corner. This year has been very busy for many of us and our partners, but it's also been very successful and full of pleasant events. So, perhaps the holiday season is arriving just at the right time. Why not spend some time with your beloved ones, leave all your worries behind, and take some time out for yourself?
The entire MailStore team wishes you and your family a very Merry Christmas, a smooth start into 2023, and a happy, healthy, and successful year ahead.
MailStore's Highlights of the Year
December is always a great time to look back at the past 12 months and reflect on the achievements of the team. 2022 has been quite a productive year for MailStore. Here are just some of the highlights:
MailStore team keeps growing! Four new employees joined the company in 2022. Welcome aboard!
This year MailStore won the Storage Insider Gold Award in the category "Archiving".
We were happy to participate in about 40 events all over the world and seize the opportunity to connect with our partners and customers in person.
We're constantly improving our software. This year we've released 5 new versions: 22.1, 22.1.1, 22.2, 22.3 and 22.4.
In March, we changed the version numbering system. This new system corresponds to the system already in use by our parent company, OpenText, and has enabled us to standardize and simplify the release structure.
We're looking forward to a successful and productive year ahead!
Availability of the Support Team During the Festive Period
Kindly note that during the festive period, our technical support staff will not be available at the following times:
24th December 2022
26th December 2022
31th December 2022
---
---