New Limit for Microsoft Exchange Online Archives – What Microsoft 365 Users Need to Know
The days of unlimited storage capacity are over. Since November 1, Microsoft's Exchange Online archive has been capped at 1.5 Terabyte. Read our blog post to see how this could affect your email archiving if you're using the Exchange Online archive mailbox.
Since November this year, what was previously one of the major strengths of Microsoft's Exchange Online archive has actually become a risk: the available storage capacity. Because as of November 1 this year, what used to be a bottomless pit of storage for archiving email has been capped at 1.5 TB per license. In fact, the daily archiving limit has been set at just 1 GB per license. Exchange Online user mailboxes start off with 100 GB of archiving space. Once this is used up, Exchange Online automatically adds an extra 100 GB "chunk" of storage. This process continues until the 1.5 TB limit is reached. However, the additional storage is released only if you've enabled "automatic expansion". If you haven't, the maximum storage capacity for the archive is 100 GB.
The Consequences of the Archiving Cap on Email Archiving and Regulatory Compliance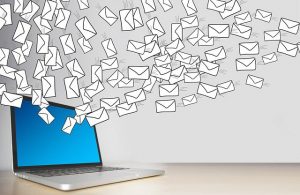 You could be mistaken for thinking that 1.5 TB is enough space for an email archive. But in recent years, the requirements governing the processing of digital data have become tighter the world over, even outside of highly regulated sectors of industry. The long-term retention of business-critical data, such as contracts, communications with customers, and business transactions is becoming an ever more common requirement. And as these data are often found in emails, a top-performance email archiving system with adequate storage capacity is absolutely essential.
What's more, in many countries (e.g. in the USA), emails can be admissible as evidence in court, and, for that reason , it makes additional sense to archive your emails securely over time so that your company is equipped to take on any potential litigation.
Given the number of emails containing business-critical data that are sent and received every day and require archiving, huge volumes of data can accumulate over the years. For that reason, the new storage cap for Exchange Online archives could become a problem in the long term. Once the archiving limit is reached, the question is what to do next? If emails can no longer be archived, the consequences can be unpleasant as non-compliance with archiving obligations can attract serious fines. You can avoid this risk by using a third-party solution such as MailStore Server®.
With MailStore Server, you manage your own storage capacities and thus remain independent of the new archive cap in Exchange Online. In addition, with MailStore Server, you benefit from deduplicated emails and compressed file attachments. Thanks to straightforward archive accessing, for example via the MailStore Outlook Add-in or Web Access, you can access your email archives simply and efficiently. With the help of retention policies, it is also possible to specify precisely how long emails should be archived, and wether they should be automatically deleted afterwards.
Check Your Archiving Options
It makes sense for Microsoft 365 users to be aware of all the available email archiving options, so that the best approach for handling email archiving can be identified. The market research institute Osterman Research has produced a comprehensive white paper that examines all the email archiving options available in Microsoft 365, and this can be of great help during the decision-making process. You can download the white paper here, free of charge.
More Information
---
---