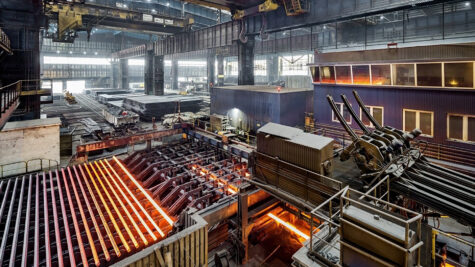 Email Archiving in the Steel Industry – Cognor Opts for MailStore Server
MailStore's professional email archiving solutions are used by many companies in the world across a wide range of industrial sectors. One such company is Cognor Holding S.A. Cognor is part of a listed capital group operating in the steel industry.
Founded in 1991, the company initially focused on trade in steel products. It has been listed on the Warsaw Stock Exchange (GPW) since 1997 and, in 2006, became part of a steelworks and metal-scrap trading industrial group. Its global reach, coupled with the volume of information and data landing in employees' mailboxes every day, prompted the company to implement an email archiving solution at the end of 2022.
MailStore Server Convinces During Tests
Cognor looked at several email archiving solutions, but the demands the company placed on the software meant that only two archiving solutions actually made it to the test phase. Following a free trial phase, the decision was made in favor of MailStore Server. Besides a favorable license price, the decision was founded mainly on factors such as ease of implementation in the existing IT infrastructure, fast and uncomplicated configuration, along with clear and intuitive software administration. Other convincing aspects included a clear and intuitive web interface for employees along with comprehensive technical documentation for the software. MailStore Server earned further plaudits through its ability to integrate many different email clients and the option of migrating to a more powerful email server in the future.
Reasons for Using Professional Email Archiving Software
The email archiving solution was intended to provide legal security in terms of compliance with the laws on retaining business-relevant data contained in emails. For this reason, Cognor opted to apply the journaling method of archiving as a means to prevent corporate data being lost and manipulated.
Additionally, the company aimed to reduce the load on their email server by having archived mails deleted from user mailboxes. In fact, this helped to solve another problem, namely that of employees increasingly swapping out email data to PST files in order to circumvent issues with full mailboxes. Reducing the load on the mailboxes eliminated the need to use this error-prone email file format. Existing PST files were transferred to the archive.
Takeaways
Cognor's example demonstrates that email archiving solutions make sense not only in highly regulated sectors such as healthcare and finance, but also in manufacturing – in this case, the steel industry. If national legislators then impose requirements concerning the retention of business-relevant email data, a professional email archiving solution becomes essential.
In our case study, you'll find more details on how MailStore Server is being used at Cognor: for example, which IT infrastructure Cognor is using and what Cognor's Chief IT Administrator Dariusz Nawrocki thinks about MailStore Server.
More Useful Information:
---
---