Delegation of the US Elite University MIT Sloan School of Management: "Establishing trust is a core business value in Germany"
A couple of weeks ago, we had a high-profile and extremely enjoyable visit at our HQ in Viersen. Initiated by our parent company Carbonite, we had the pleasure of welcoming high-skilled participants of the Executive MBA Program from the world-renowned MIT Sloan School of Management to help them research the developments in the managed services market. After a full day of discussions, meetings and interviews with MailStore experts, the tour, organized by Norbert Neudeck, Director of Sales at MailStore, continued to Wetzlar, where our Value Added Distributor EBERTLANG gave our guests an in-depth look at the world of managed service providers (MSP) in the German speaking market. The MBA students from the US elite university then gathered hands-on experience at an event in Frankfurt-on-Main. On the agenda were discussions with companies that have already completed or are still undergoing the transformation from a traditional reseller to an MSP.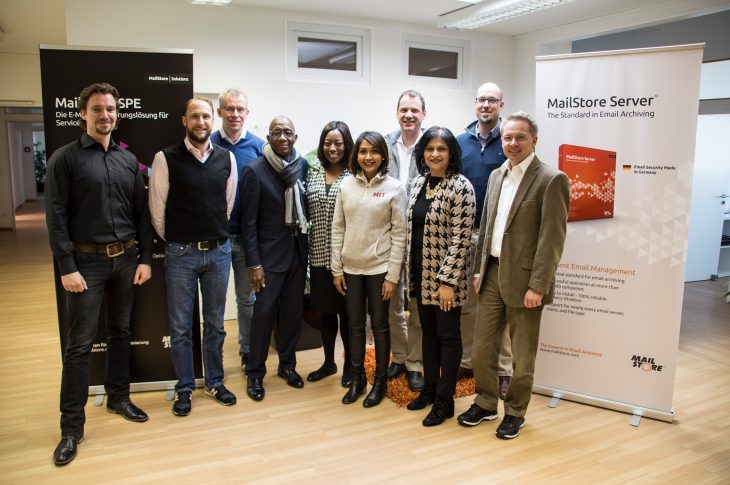 Of course, we were very interested in the impressions and insights our guests take back to MIT. That's why we asked them to answer some questions about the MIT, "German quality engineering", differences in how business works in the U.S. and in Germany and disruptive technologies that changed business:
How is MIT regarded in the United States?
"Massachusetts Institute of Technology (MIT) located in Cambridge, Massachusetts is one of the top university in the US, it has also been ranked the best in the world. It is the best technology-transfer program in the country in that MIT graduates have started thousands of companies in what they term their own 'living lab.' It is also the best engineering, and computer science school in the US and globally.
MIT is perceived as having some of the most intense academics in the country. The MIT Sloan School of management is one of the US and world's leading business schools and is based on action learning – hands-on experience. To be at MIT, one needs passion, focus, and a certain ability not to be distracted. MIT is well known for its' research – to develop innovative solutions to the world's most daunting challenges that have a profound impact on lives globally. MIT challenges its' students not only to pursue their academic interests from engineering to applied sciences, linguistics and humanities to the fullest extent but also to pursue their interests and goals as well."
MailStore is often associated with "German quality Engineering". How do you perceive such a term? Is there indeed a special value associated with German products from your experience?
"German quality engineering" seems to remain highly regarded through such brands as BMW, Porsche, Bosch, Krupp, etc. We buy these brands because craftsmanship is combined with quality engineering to achieve widely acclaimed and high-performance products. […] In the automotive industry, German engineering rules. […] Siemens AG, produces products in the energy and healthcare areas. […]. And then you have Bosch, a corporation that is the largest manufacturer of power tools, appliances, and accessories in the world. Krupp and BASF are other German leaders in engineering too. […] German engineering has contributed to many successes and have provided people worldwide with the best and most innovative products. I'm sure we will see more product innovations from Germany."
Do you see elementary differences in how business work in the U.S. and in Germany?
"A lesson that our team learned was that we underestimated the impact of the German culture on the overall business practices. We heard from MailStore and EBERTLANG that establishing trust was a core business value in Germany. Having local representation […] of products and services was another core business value. And companies incentivize based on commitment and loyalty not necessarily revenue. Based on what we observed about the German culture, a 'copy/paste' business strategy of a US company can't be forced upon on Germans."
What were the major changes (disruptive) in the business landscape during the last 10 years from your personal experience?
Mobile Internet: The ability to inexpensively own a mobile computing device with internet connectivity spun additional evolutionary advances such as laptops, tablets and notebook computers and global positional system (GPS) devices.
Cloud: The use of computer hardware and software resources to deliver services over the internet or a network. Cloud technology has introduced capabilities such as cloud-managed software, data-center hardware, high speed networks and software/platforms as a service.
Energy-Storage Devices: Technologies, such as lithium-ion batteries and fuel cells and the powering electric and hybrid vehicles, along with billions of portable consumer electronics.
Next-Generation Genomics: Our understanding of the genomic makeup of humans has increased our ability to manipulate genes and improve health diagnostics and treatments.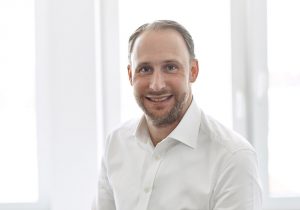 "MailStore is a typical German SMB company with a very local touch, but we are also a kind of "global player". Therefore, it was an exceptional opportunity for the MailStore management team to be able to discuss both, specific and general international business topics with such experienced executives – experts in their own field from various industries, such as healthcare, pharmaceuticals, insurance, big data and the defense industry," says Philip Weber, Managing Director at MailStore. "With partners and customers in over 100 countries and as part of NASDAQ listed Carbonite, we are proud to actually still being local while working and selling global! I am happy and delighted we were able to share our experience and measures for success with our distinguished guests from MIT Sloan School of Management."
---
---