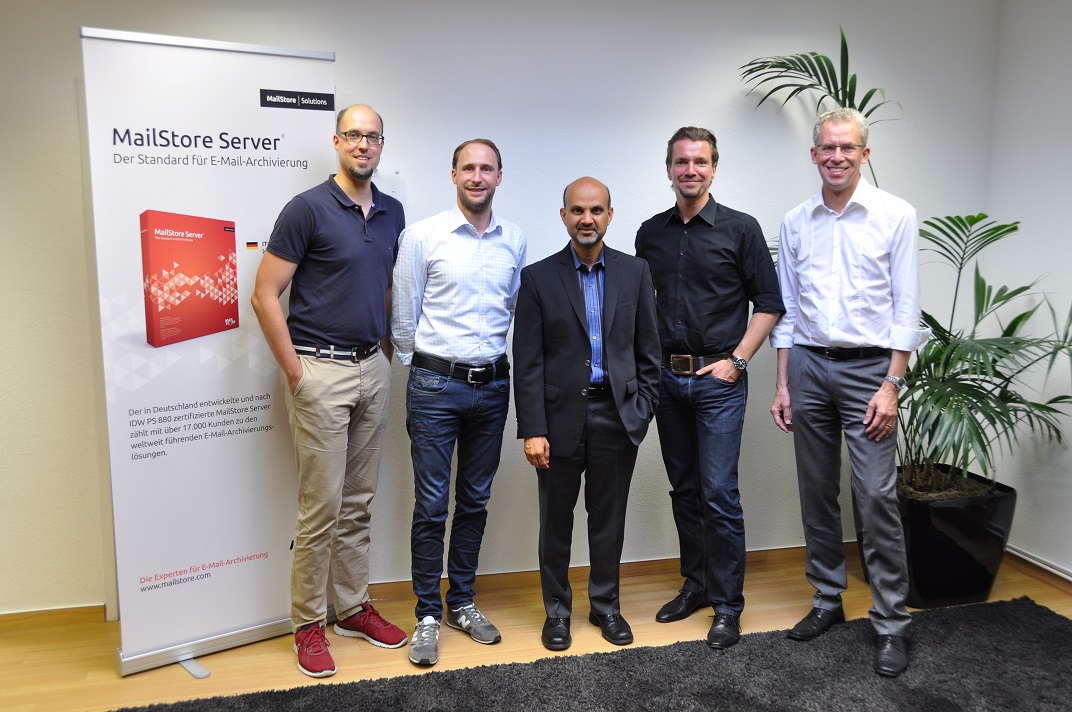 "Deep teamwork is a testament to the vibrant culture MailStore's leadership team has built"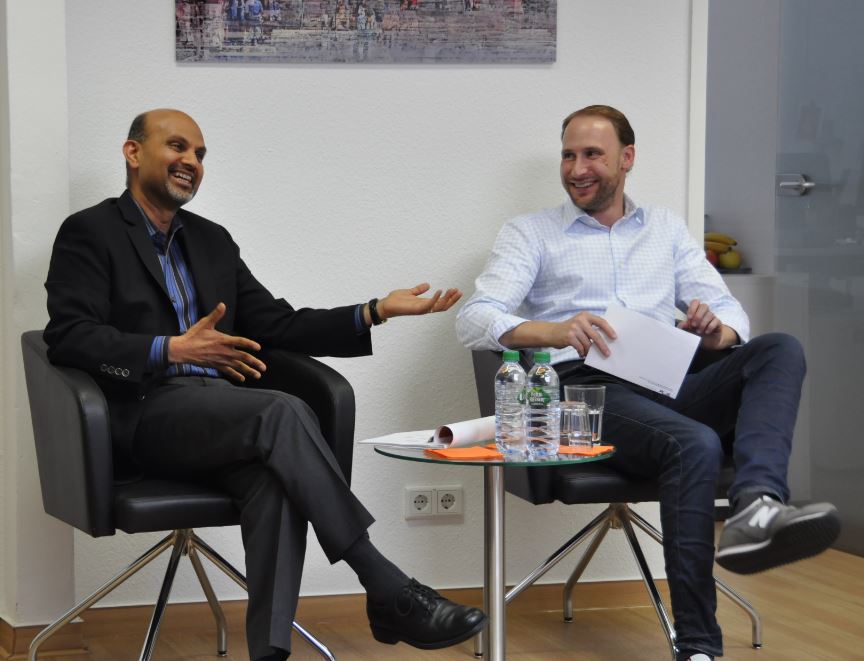 A couple of days ago we had the great pleasure to welcome our CEO Mohamad Ali at the MailStore HQ in Viersen, Germany. We took the chance to ask him some questions about his impression of MailStore, his plans and his private life.
You recently visited MailStore in Germany – what impression have you gained from your German subsidiary?
I continue to be impressed by our MailStore team. Not only has the MailStore business consistently met or exceeded its financial targets, but the strong work-ethic of the team, the high quality of the product – true German engineering, and the deep teamwork are testaments to the vibrant culture MailStore's leadership team has built. I am very pleased to have MailStore as part of the Carbonite family of businesses, and to work with such talented colleagues.
What kind of opportunities and chances do you see for MailStore, European-wide and in the US market?
Our MailStore product is a well built, requiring little support, that archives email from nearly any email system, whether hosted in the cloud or on-premise, and does so at a very attractive price point. Such a product has tremendous appeal in Europe, in the US, and across the globe. With compliance requirements growing, MailStore is well positioned to expand its reach, through our growing network of channel partners.
How will MailStore-products be positioned in the carbonite-portfolio with regard to target groups and synergies?
MailStore is purpose built for small and medium businesses – the same market segments that our Carbonite-branded and EVault-branded cloud backup and disaster-recovery-as-a-service (DRaaS) products address. As a result, we can leverage Carbonite's and EVault's partner network to expand the reach of MailStore. Email archiving (MailStore) is the perfect complement to cloud backup and DRaaS. Remember cloud-backup and DRaaS are designed to quickly return a customer's business to the state it was in before a failure but does not archive every email that has ever been created. Email archiving protects every email that has ever been created, so it is perfect complement for businesses that need to do so for compliance reasons, or to ensure that they have a more complete historical record of their email.
Many of our customers, partners and friends are interested about the man behind the CEO: Please give us a glance of your career and your private life?
I love to run and ski, but don't seem to find time to do enough. I also believe it is a responsibility to give back to our communities and those less fortunate. As a result, my wife and I are actively involved in a number of charitable activities, which give us great pleasure. Regarding my career, I feel incredibly lucky to have had the opportunity to contribute to the success of a number of great companies, including Adobe, IBM, HP and Carbonite.
---
---