Planning Changes: From Systems House to Managed Service Provider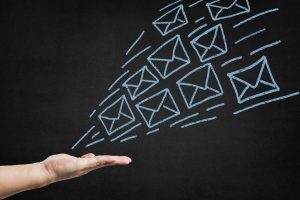 For several years now, industry media in Germany, Austria, and Switzerland have been continually announcing that classic systems houses are facing major challenges. For instance, back in 2014, Wolfgang Miedl wrote on Channelpartner.de that "the systems house landscape is currently undergoing a true revolution." Reasons behind this revolution include the increasing digitalization of business process, even at small and medium-sized enterprises. This goes hand in hand with a new requirements profile and the need for support for customers. In turn, this involves developments such as an increased demand for IT services. The systems and integration business is becoming outmoded. Instead, companies should place greater focus on providing consulting, services, and solutions.
In the context of these changes, the industry in Germany, Austria, and Switzerland is facing a wave of consolidation that is leading larger service providers to buy up smaller systems houses as part of a 'buy and build' strategy, writes Marisa-Solveijg Metzger on it-business.de. If smaller systems houses wish to remain independent and withstand steep competition on the market from larger companies, experts recommend that they either move to specialize or transform to become a cloud and service provider. How can these systems houses achieve these goals?
As a first step, they should supplement their service portfolio with IT services and thereby take begin acting as a managed service provider.
"Within our International partner network we clearly see the trend towards managed cloud technologies as well. Partners highly appreciate the possibility to centrally administrate their customer's instances while end customers benefit from the trust to their local MSP. A continuous monthly pay-per use licensing model is often requested since it can be easily integrated into existing services," says Kai Joeres, Channel Sales Manager at MailStore.
Systems houses can provide their customers with SaaS products, and they can also generate recurring revenue through these managed services. But which services are easy to provide, and, above all, which services are in high demand among small and medium-sized businesses?
Becoming an MSP by providing email archiving as a service
Here at MailStore, we have determined that many small and medium-sized companies now recognize that they can no longer do without email archiving. However, they hesitate to implement comprehensive email management software in which email archiving is just one of many features due to the high costs that this entails. Instead, they choose standard software that serves the purpose of archiving email in a legally compliant way and allowing archived emails to be quickly searched for and found. In particular, companies that don't have their own IT department or their own Exchange Server can be very frequently provided with IT support from service providers or systems houses. Here is where the MailStore Service Provider Edition (the SPE) comes into play.
The SPE allows systems houses and resellers to provide their customers with modern email archiving as a service and thereby supplement their email service portfolio with important email archiving components. The MailStore Service Provider Edition is delivered as a software solution, and you can operate it according to your own individual requirements, on your own servers as well as in external data centers.
Extensive scripting and branding options make it possible to integrate the MailStore Service Provider Edition into the existing offer and the existing infrastructure and allow you to make the most of the solutions' potential for increasing sales and customer retention.
Would you like to learn more about the MailStore SPE? Feel free to contact [email protected]
---
---
---