Keep an Eye on License Purchasing: License Management in SMBs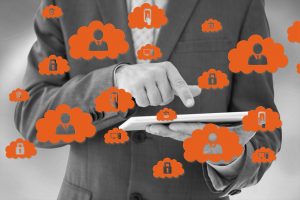 Small and medium-sized businesses (SMBs) have learned that IT is a business enabler. While these companies do not necessarily pursue virtualization or large-scale cloud projects that directly impact value-adding company divisions, they do often use software or rented hardware for accounting, management, and administration. In fact, without these tools, maintaining efficient workflows for business processes would no longer be possible.
With that in mind, it is all the more striking that many companies do not have a good overview of their licenses. Some even purchase too many or too few licenses; the former case is expensive, while the latter may entail serious risks. For instance, if a software audit is carried out, the company stands to face severe consequences.
Customer-friendly licensing at MailStore
Here at MailStore, we make things easy for our customers. Our License Conditions and Terms of Use for commercial versions in companies are transparent and very easy to understand. Our Sales employees repeatedly notify customers when the latter's licenses are about to expire (and, consequently, technical support service is about to be withdrawn). Spoiler alert! Our upcoming version 10 will include a new customer-friendly feature: During configuration, IT admins will be able to choose whether they would like to receive notifications from the software regarding updates and new software versions. We will get back to that topic shortly…
Tips for professional license management
Meanwhile, when it comes to purchasing too few licenses, the customer does not meet any opposition on our end – apart from the fact that they cannot archive more email accounts than their chosen solution covers. As the saying goes, 'You get what you pay for!' However, since many companies in our 'licensing stable' rely on other solutions alongside our standard software for email archiving, they should pay more attention to license management. Here are a few quick and handy tips:
Keep an overview of your licenses: One or more employees should be officially responsible for license management, depending on the size of your company. We recommend adding a clause to this effect in the corresponding employee contracts and providing relevant training.
Analyze: Put together an overview of how many licenses you have purchased and how many you are using. Use this information to check whether you are complying with the applicable licensing terms and conditions.
Collect results: Gather the data from the analyses and store it in a secure, centralized location. "This includes, for example, contracts, the various different versions of the software used, documents on updates, license agreements, the operating systems used, and the CPU configuration" (Source: marktundmittelstand.de)
History and planning: Trace when which licenses were acquired or expanded and plan when you'd like to cancel or purchase licenses.
Tools: There are tools available on the market to assist with license management. Check whether it would make sense to acquire and use one of these tools.
Validity: Maintain your documents and keep them up to date.
A while back, we published a series of blog posts on licensing MailStore Server to answer our customers' frequently asked questions.
Would you like to test MailStore Server? Feel free to download the free 30-day trial version today.
---
---