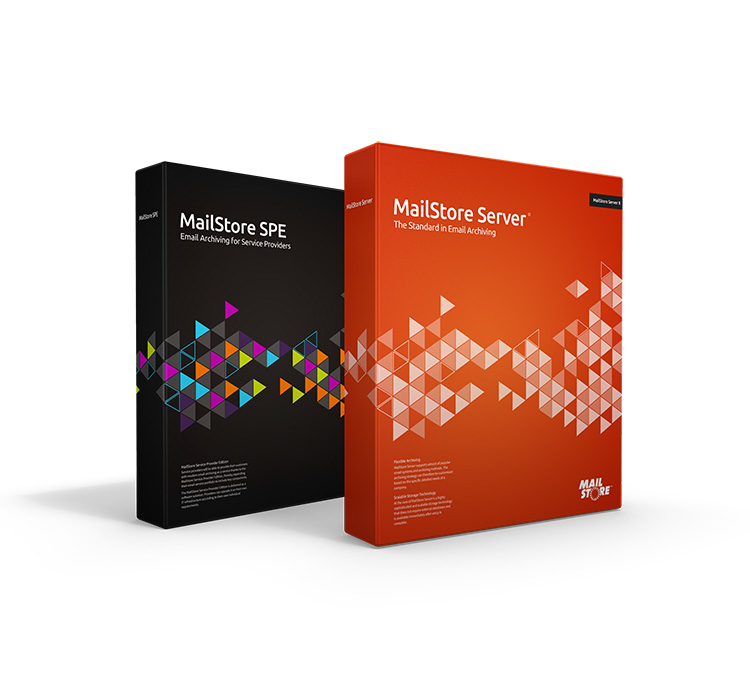 MailStore Server and MailStore SPE 9.6 Now Available
Today we are announcing the release of MailStore Server 9.6. There is also a new update for the MailStore Service Provider Edition (SPE), which is available now for registered service providers.
Now Even Easier to Use
We focused on improving the usability and security when we upgraded our email archiving software that meets all legal requirements. In addition, the new version will make it easier for support teams to provide help.
MailStore Client is what especially stands out from the numerous improvements. It can now be integrated into the taskbar in Windows 10 as well as in the previous versions of the operating system (Windows 7 and 8).
"We take customer feedback very seriously and listen closely to what our customers want. We have responded to several of our customers' wishes. For example, the email header will now include all information about the sender as well as the time/date it was sent in the printout when the email is printed using Web Access or MailStore Client," says Daniel Weuthen, Director of Engineering, about one of the improvements in MailStore Server 9.6.
Modified Layout for the MailStore SPE Default Page
Managed service providers will be able to provide their customers with modern email archiving as a service thanks to the MailStore Service Provider Edition, thereby expanding their email service portfolio to include a vital component. The SPE has also been improved: The Client Access default page now notifies end users if they have not entered their instance IDs while accessing the email archive, and offers them the option of downloading MailStore Client as well as the Outlook Add-in to access the archive. This way, service providers can improve the usability of their services. The dialog field on the start page can, of course, be configured to carry the company design.
Availability
MailStore Server 9.6 is now available on the company website for download free of charge to all existing customers with active update and support service. Customers whose annual update and support service has expired can renew this by purchasing an update and upgrade to the new version at the same time.
Interested companies can also download a free, unlimited 30-day trial version.
Service providers interested in the MailStore SPE can register here for free and receive all relevant information as well as access to a free trial version.
See changes and modifications at a glance in the changelog.
---
---