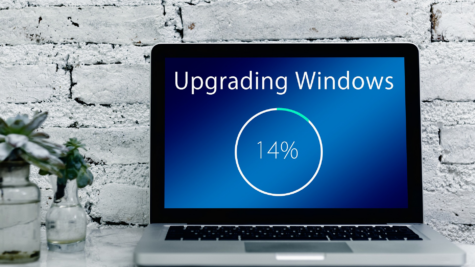 Microsoft to End Support for Windows Server 2012/2012 R2 in October 2023
Some time ago, Microsoft announced that it was to discontinue support for Windows Server 2012 and Windows Server 2012 R2. This applies to all editions, so the Datacenter, Essentials, External Connector, for Embedded Systems, Foundation, and Standard editions are all affected.
Support will officially end on 10 October 2023. As of this date, Microsoft will no longer be providing any security updates, bug fixes or technical support for Windows Server 2012 and Windows Server 2012 R2. Only through the Extended Security Update scheme will it be possible for clients to purchase a further three years of support (up to 13 October 2026). However, customers who opt to migrate to Microsoft Azure in the cloud will receive free support via the Extended Security Updates program. Clients are being advised to switch to a more modern operating system, such as Windows Server 2022.
What Does This Mean for My MailStore Software Installation?
MailStore Server and MailStore Service Provider Edition will continue to support Windows 2012 and Windows 2012 R2 for the time being. However, we must emphasize that running MailStore archiving solutions on an operating system that is no longer eligible for security updates is not to be recommended. Email archiving is designed to be used in combination with other IT systems and software products, and these should be kept as up-to-date and secure as possible. Therefore, you should not only keep our software up-to-date, but also make sure that the underlying IT infrastructure is equipped with the latest versions and patches. Doing so will make it easier for us to determine whether a suspected glitch is in our software or in the underlying infrastructure when we analyze a support case.
Here is a list of all compatible operating systems for MailStore Server and MailStore Service Provider Edition.
Relocating Your MailStore Installation
You have the option of moving your MailStore installation to a new server environment. Our help pages on MailStore Server and the MailStore Service Provider Edition provide detailed information on how to do this. For users of MailStore Server, we also offer a Tech Tip video that describes the procedure for relocating your MailStore Server installation. But before you move, please make sure that you back up your MailStore Server archive data and/or MailStore SPE archive data, and make a note of your license key for the relocation process.
Of course, your Update & Support Service license entitles you to free support from our technical support staff, who will be more than happy to answer any questions and help with problems.
Keep
Y

our
S

oftware
and
O

perating
S

ystem
U

p
to
D

ate
New security vulnerabilities are being discovered all the time in IT, and that's why it's so important that you check your software solutions and underlying IT infrastructure regularly and keep them up-to-date. Obsolete software and operating systems that no longer qualify for support should be replaced or updated as soon as possible. This will allow you to benefit from security updates, while helping to minimize the risk of software failure and guaranteeing glitch-free operation with a full range of functions and features.
Besides installing the latest version of our email archiving solutions MailStore Server and MailStore Service Provider Edition, it's also important to have an active MailStore Update & Support license in place as well as an up-to-date operating system. After all, your business data are an elementary part of your enterprise.
---
---