Spotlight on MailStore Partner Success Stories: Sistem Point and Cyberspace
Our channel partners from all over the world are the basis for our steady and sustainable international growth. A vast and growing partner landscape covering value added distribution partners, resellers and managed service providers (MSPs) enables us to grow together with our partners and offer our products, MailStore Server and MailStore Service Provider Edition (SPE), to a wide range of customers in all kinds of industries. In our latest success stories, you can learn how our partners and their customers benefit from our products in practice.
See how they became acquainted with our products and learned all there is to know about their customer's requirements, the solution proposal, and the implementation process. These success stories give you an exclusive insight into all phases of the customer service process with our products: the problem, the solution, and the results.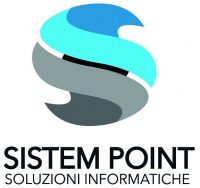 MailStore Reseller Success Story:
Sistem Point (Italy)
Located in Nembro near Bergamo, Italy, Sistem Point is an IT reseller of our Italian value added distributor Achab. Sistem Point has been on the look-out for new solutions that can offer specific benefits for customers and help companies of all sizes since 1997.
"With MailStore Server, we've not only solved a number of problems for my clients, but now have more time to find new, valuable offers for them."
Luca Rovaris, owner of Sistem Point S.n.c., shares his experience with MailStore Server
The Problem
Some IT elements can be a big headache for an IT admin, for example Outlook. In a world where business depends on email and in which many servers are still POP3, Outlook makes matters more complicated with steadily expanding PST files, a slow search function, cumbersome back-up copies, and complex archives. Moreover, periodic backup activities tend to clash with the software with the result that Outlook generates customer dissatisfaction and clients begin to express dissatisfaction with the IT Provider.
The Solution
IT specialists like Sistem Point implement MailStore Server for their customers because it is highly effective and irons out some of Outlook's flaws. MailStore Server creates a secure central archive for all incoming and outgoing emails on any server and with any client. As a result, MailStore Server solves the problems at their roots: there are no more backup issues, the search function is quicker, messages are no longer deleted, and it is easier to comply with the regulations on email storage. Last but not least, MailStore's excellent price-performance ratio makes it a perfect option for customers.
The Results
Sistem Point shows that, as well as being very easy to implement, MailStore Server provides a rich set of benefits: the solution allows clients to restore archives encrypted by cryptovirus and restore reliable backups after defective PST files have been identified. Furthermore, critical email content required for legal disputes can be found quickly, and storage limitations become a thing of the past. When customers are satisfied with MailStore Server, they trust Sistem Point even more and are interested in other offers by Sistem Point.
You can download the success story of Sistem Point here.

MailStore MSP Success Story:
Cyberspace (India)
Cyberspace Networking Systems Pvt. Ltd. has been a leading Indian cloud IT service provider for small and medium-size businesses across many vertical markets since 1997. Cyberspace offers email archiving as a service with the MailStore Service Provider Edition.
"With email archiving as a service we expect a growth in revenue by selling additional services. All Managed Service Providers should have this service in their basket."
Sarita Khaneja, the CEO of Cyberspace
When and how did you learn about MailStore SPE?
"We came to know about MailStore by our partner Alt-N Technologies as we are using MDaemon mail server for about 20 years. Cyberspace already provided archiving as a service and we looked for a hassle free and easy to maintain product complementing our portfolio."
How complex was the implementation process?
"All was setup quickly by our Cyberspace team. Questions that were raised during the implementation phase were answered promptly by MailStore's customer support team. The support team is very helpful, knowledgeable and responsive."
What are your major sales arguments? Why do customers choose Cyberspace´s archiving service?
"Protection against data loss, a very fast search through all archived emails and the certainty of having a consolidated repository of company-wide emails sometimes even across several domains are the major reasons why customers choose Cyberspace's archiving service. Customers are very impressed by the MailStore Outlook Add-In which works very smoothly."
Would you recommend the MailStore SPE to other service providers?
"MailStore SPE offers an excellent value for money. The software doesn´t require much maintenance. Email archiving is a very profitable and long-term service with a high customer lock-in effect. With email archiving as a service we expect a growth in revenue by selling additional services. All Managed Service Providers should have this service in their basket."
You can find the success story of Cyberspace here.
More information about the MailStore Partner Program
Do you want to become an Authorized MailStore Partner? Then start now and register for free as a MailStore Partner with no obligation to buy and no sales commitments. MailStore's Partner Program is designed to make it easy for you to engage with and receive benefits from MailStore. Benefit from free access to sales & marketing resources, free NFR licenses, excellent technical support, and many more advantages – see all the advantages at a glance here.
Our basic principle: The better we support our partners, the more successful they can sell our products.
Are you already one of several thousand MailStore partners worldwide? That's great! So why not take the opportunity to intensify this partnership and become a MailStore Certified Archiving Specialist (MCAS)? This certification allows you to acquire and maintain solid background knowledge of MailStore Server and the most important aspects of email archiving.
---
---