6 Tips For Playing Fifa During Your Lunch Break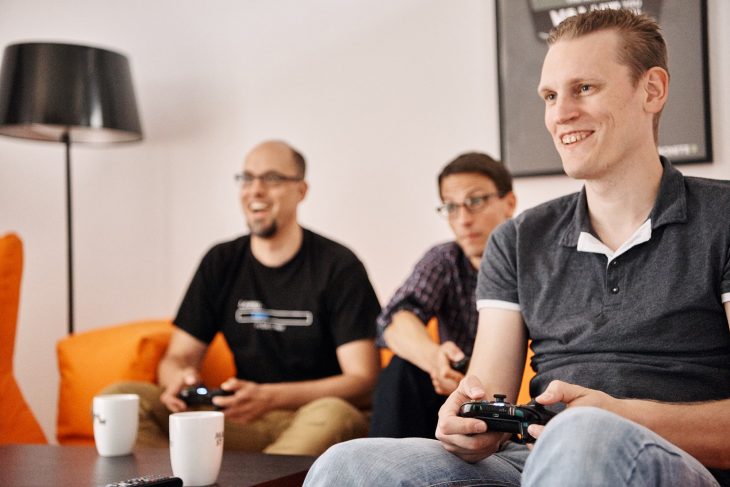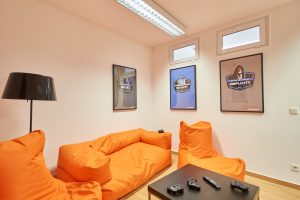 Go-ooooooooal! We know it's kicked off again when we hear the voice of German commentator Wolff-Christoph Fuss drowned out by jubilant cheers interspersed by a string of expletives that echo throughout the office. In other words, our beloved colleagues have congregated in the Xbox room to play Fifa .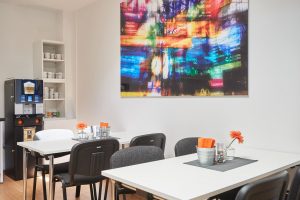 Our virtual soccer stadium is well located beside our kitchen – first you prepare a small snack, eat, drink a cup of coffee, cappuccino, latte macchiato, or espresso (if you need to boost your stamina), and without further ado take a seat on our beanbags in the company color. This is the start to an exciting (and depending on the noise they make as an indicator) a high-pressure phase of the afternoon break. Colleagues who prefer a less stressful lunch break head down to the gym or stroll along the nearby River Niers.
Here are a few tips from our colleagues on how you can succeed when playing:
Practice makes perfect. That's why you shouldn't just play during your break, but also practice with your colleagues after work – preferably, right after you've finished up at the office. MailStore provides much-needed refreshments in the form of chilled drinks in the fridge for the perfect after-work game.
Just like on a real pitch, disruptions to the game are irritating, and 'steal' valuable break time. For that reason, always make sure your wireless controllers are fully charged and have a backup of batteries so that you can quickly make a substitution, if needed.
Regularly install updates to ensure that you always have the latest version and can avoid delays.
Just like in physical sports, when it comes to eSports, if you can't see properly, you can't perform your best. That means that anyone sitting close to the screen has a competitive advantage.
We are passionate about our email archiving products. Emotions play an important role in sports, too. It's essential to have a good dose of empathy for our outgunned opponents, so that we can continue working together long after our Fifa game has wrapped up. For that reason, you should always remain calm. Take a breather! It's just a game, after all.
Our business is international, just like soccer. That's why it's sometimes good to change the language settings and have the commentators speak Russian or Dutch. It can be pretty funny, as well as educational. Who would have thought that 'verdediging' meant defense, or that the goal area is called the 'doelgebied' in Dutch?!
Just stop by for a game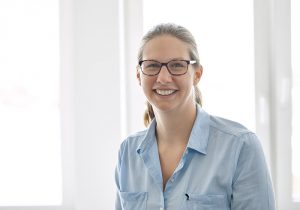 Are you a passionate Fifa player, and do you have any tips for us? Feel free to write them in the comment field. Or, how about an even better idea – You could stop by for a game! Maybe you'll have such a good time that you'll want to become a member of our team.
Here's where you can find more information about us, as well as Mareike's contact details . She's the person who ensures that qualified team players find their way to us. She's more than happy to answer any questions you may have and can arrange an introductory meeting for you.
---
---