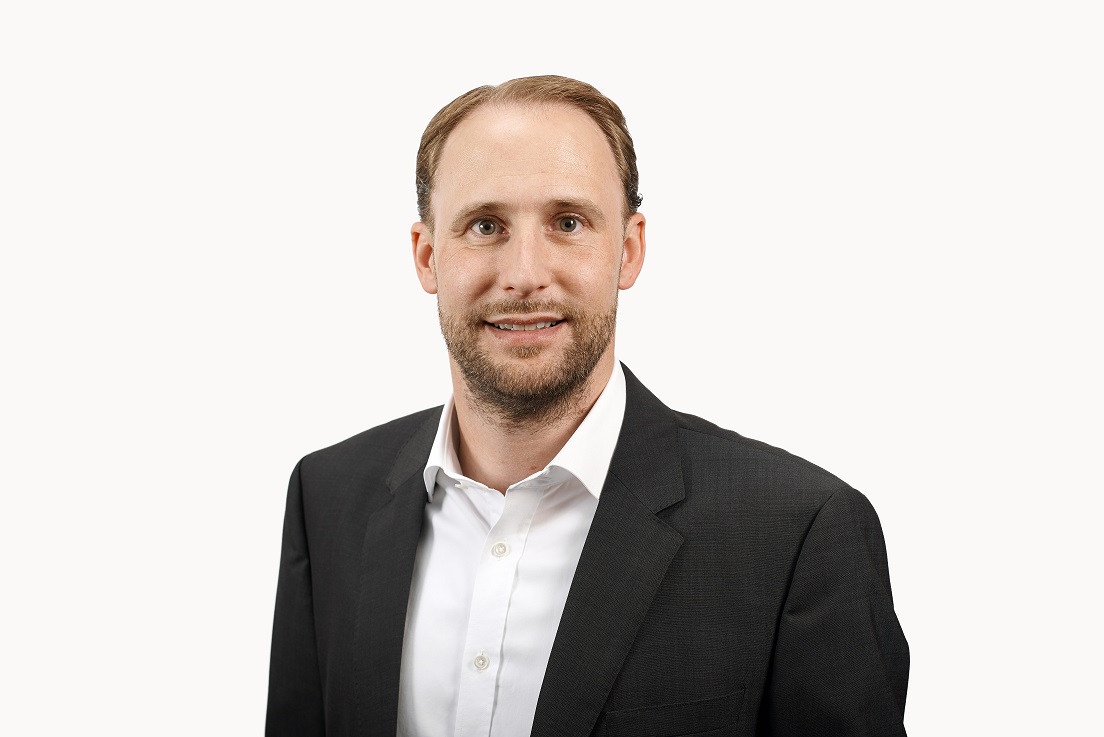 "We see a great deal of potential for growth on the European market and we will make headway in the U.S. market as well"
Philip Weber became part of MailStore company management in 2007 and has now held the position of Managing Director for some time. He has assumed sole management responsibilities for the Viersen, Germany-based company, a subsidiary of Carbonite Inc. Weber is a family man who hails from southern Germany. He took some time to answer a few questions for us and provide insight into his plans, goals, and personal life.
Philip, you have been working at MailStore since 2007 and are now the sole Managing Director – please tell us more about your path to this position.
After completing my International Business studies, which took me to London, England, and Nanjing, China, I worked freelance in the field of equity participation, primarily for IT start-ups. I was then given the opportunity to bring my business management expertise and entrepreneurial spirit to an up-and-coming software company. The two founders of MailStore, Tim Berger and Stefan Schultze, met with me for the first time at the beginning of 2007, and I was impressed by their vision and their product straight away. I decided to join their team. We finalized version 1, drafted a business plan, and, in mid-2007, we began marketing operations with the help of borrowed capital that we obtained from an investor partnership I had cultivated. That was the first and only time that we have accepted borrowed capital. After many successful years of growth and professionalization, we came up against certain roadblocks in our highly competitive market, so we decided to search for an international partner who would enable further expansion and provide additional opportunities for growth. We sold MailStore to Carbonite in 2014, but, as a subsidiary, we remain independent. Over time, the founding duo came to be interested in concentrating on new projects, so they left MailStore. I decide to stick with the company that I helped build up and continue to lead it with the help of a powerful management team.
You mentioned that MailStore has been a part of Carbonite since 2014. Can you provide an initial summary of how things have gone since the acquisition?
Merging MailStore and Carbonite was an immense project – not only in terms of structures, but also in terms of mindsets. Our small owner-operated business became the subsidiary of a NASDAQ-listed American company with just under 800 employees. Moreover, the executives at Carbonite who were responsible for acquiring MailStore left the company. As a result, it took a good six to eight months for us to find the right modus operandi, which continues to enable highly successful cooperation to this day. We are continually ensured of Carbonite's complete trust in our team, our expertise, and our technology, as our CEO Mohamad Ali made clear in an interview. All of that has ensured our continual growth: Recent figures show that we have won over 35,000 customers, and we readily assume that we will be able to surpass the 40,000 mark by the end of the year. Naturally, sales are growing accordingly, and we are currently exceeding our sales goals.
Speaking of growth – how will MailStore achieve that?
We strive for growth on a number of levels. Firstly, we aim to grow as an organization, so we will continue to search for new employees to add to our team. We are also implementing internal changes that will enable us to successfully face the operational challenges that growth entails. We are also focusing on growing in terms of international operations. We see a great deal of potential for growth on the European market. And, of course, we will make headway in the U.S. market as well – our parent company Carbonite will help us with that, since it is naturally very well-versed in its home market and has an excellent network of American channel partners.
Will the sales approach continue to combine direct and indirect sales?
Definitely – that's a successful model. We see excellent potential for growth for this channel as well. We have strong German and international partners. As regards our sales in Germany, Austria, and Switzerland, we have enjoyed a long-term, successful partnership with our distributor Ebertlang. On the international scale, we plan on expanding our channel activities as well as channel marketing. We also plan on pursuing growth by further developing our software. We will make targeted adjustments to the MailStore Service Provider Edition (SPE) to make it even more appealing to service providers of all sizes, as well as to system houses who want to become managed service providers. We will also further develop the MailStore Server with an eye to our SME customers' requirements. I don't want to reveal anything more about that at this stage, however.
To finish off, would you mind sharing a few details about your personal life, Philip?
Sure, I'd be happy to. I was born in Baden-Württemberg and grew up in a neighboring German state, Bavaria. I then went off to college in London, and now I've settled down in the Lower Rhine region back in my home country. Of course, I focus on my family as well as on work. My wife and I have two children: a son and a daughter who just started school. In terms of my free time, I like to go hunting, cook, and travel with my family. I think traveling is very important! Traveling and studying abroad, especially my experiences in China, taught me the importance of intercultural skills. Those are crucial nowadays, since we have entered the age of global collaboration and competition!
---
---