Magic 5 – Five Reasons Why Administrators Like Email Archiving with MailStore Server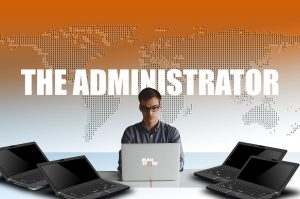 Reducing the workload of email servers, simplifying backup and restore processes, eliminating mailbox quotas, and backing up PST files in a central archive. These are just some of the technical advantages offered by an email archiving solution that help win over IT administrators in particular. However, additional factors such as installation and long-term administration costs, technical support response times, and the scope and quality of documentation also play an important role in the selection and introduction of an email archiving solution. Feedback from real users demonstrates the specific benefits MailStore Server has to offer.
Archiving Made Easy
MailStore supports most popular email systems such as Microsoft Exchange Server, Microsoft Office 365, G Suite, all IMAP or POP3-compatible email servers, MDaemon, IceWarp, Kerio Connect, email files (of various formats), and email clients such as Microsoft Outlook. Minimal system requirements and the support for virtual environments are two further advantages. In addition to English and German, MailStore Server is also available in Chinese, Dutch, French, Italian, Japanese, Korean, Polish, Portuguese, Russian, Slovenian, Spanish, Czech, Turkish, and Hungarian.
Fast and Easy Setup
The initial MailStore Server configuration includes installation, user administration, and archiving setup. The solution can be installed on any Windows PC within a very short space of time. A database system is not required. All of the components you need are integrated right from the setup.
Users can be conveniently created using directory service synchronization or manually in MailStore. In addition to Active Directory and generic LDAP support, MailStore Server also enables you to synchronize users from G Suite, MDaemon, Kerio Connect, and IceWarp email servers. The generic application integration feature allows users to synchronize with their own proprietary directory services.
In MailStore Server, emails are archived using archiving profiles. These profiles contain information such as the email source, the scope of the archiving, and additional settings like deletion rules.
Outstanding Technical Support
Do you require support in the planning stages? Even though our MailStore solutions are easy to use and prove to be very stable thanks to extensive market testing, we still demand of ourselves that our customers receive the best technical support possible. These are provided exclusively by a team of qualified Technical Support Engineers who handle cases with short response times.
Complete Documentation
Whether you're currently testing MailStore and have questions about the various archiving strategies or you want to find out as an experienced MailStore administrator what needs to be considered when moving the archive, the MailStore Server help section provides comprehensive information on all technical topics related to the solution.
Useful resources, including the implementation guides that describe how to set up MailStore Server for numerous email systems in detail and the articles containing important information on performing individual tasks, also make getting started easier.
High Stability, Maximum Performance, and Minimum Maintenance
Over 50,000 business customers and millions of private users have contributed to market testing and improving the quality of our solutions for many years. Take a look at the MailStore Server changelog and you will see how much time and effort our development team has invested in improving the technology in recent years – and not just shiny features. This way we ensure that our customers obtain a solution that is highly stable, offers maximum performance, and requires minimum maintenance, all of which are top priorities when it comes to email archiving.
Customer Feedback:
"We have tested the Email archiving software in a private environment by installing and using MailStore Home. We have been absolutely convinced by this very good example of German engineering work and implemented MailStore Server at HF Group in 2013. Since then we have moved from Exchange 2003 and XP to Exchange 2013 to Outlook 2010 without any problems. The excellent support team helped us a lot during the resolution of support questions. They offered us support via telephone and their instructions have been clear and professional – and easy to carry out. With MailStore Server we have been able to reduce the workload of our Email server dramatically. We recommend MailStore Server not only because of its stable performance but also because of the excellent value for money and its return on investment."

Tom Castelein, Chief Information Officer (CIO), HF Group
Please find a comprehensive version of this case here: HF Group
Starving for more information?
Would you like to see first-hand how easy MailStore Server is to install and configure or find out just how user-friendly and low maintenance our solution is?
---
---