The Holidays Are Here – So Don't Forget Your Out-Of-Office Message
Note: This article has been updated in July 2019.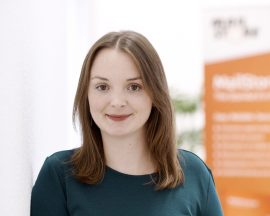 Just one more day at work. A few final appointments, meetings and deadlines – then it's time to bid goodbye to the office as you head home to pack. That's when you realize you've forgotten something … The summer holidays are upon us: it's a time of empty desks, deserted offices and, unfortunately, unanswered emails as senders have not always been notified that the recipient is away from the workplace. Out-of-office messages can be quite bizarre, as the examples here show. But, amusing as they are, they're not exactly fit for purpose! Charlot Dams, HR Specialist at MailStore, is familiar with this topic and is happy to offer some tips on how to create an out-of-office message that will keep business up and running while you're away.
Whenever we plan to be away from home for a longer period of time, we usually ask a neighbor or friend to empty the mailbox, or we simply arrange for our letters to be forwarded. The same applies to emails: a solution needs to be found while we're away.
Out-of-Office Messages for Planned Absences
These days, most email programs provide an automatic out-of-office function that can be activated and deactivated as required. It's a very practical system because you simply create a reusable template containing a core message that you adapt to fit the latest circumstances. But what form should the message take?
"I'm not here right now" isn't much help to the sender. It's much better to provide information that the recipient can actually process in a meaningful way. An out-of-office message should, therefore, contain the following key information:
Duration of absence
Has a deputy been appointed, or will the emails be ignored until the person returns?
Is there a contact who could offer assistance in the meantime? If so, have their name, phone number, email address, and function been provided?
Do you have international business partners? If so, make sure that the message is written in multiple languages!
In the case of planned absences, we highly recommend using the out-of-office function. Your business contacts will be grateful that the communication lines have been preserved. And who knows? If a colleague does manage to help while you're away, your in-tray might be a little less full when you return from your vacation.
Unplanned Absences due to Illness
Unscheduled absences, e.g. in cases of illness, are more of a problem and it would be unreasonable to expect someone to come into the office just to activate the out-of-office function. But solutions exist for this eventuality, too – for example, for companies running a Microsoft Exchange server. In this case, the administrator of the company's Exchange server can use the out-of-office assistant to set an automatic reply message compliant with privacy regulations without having access to the contents of the person's inbox.
So please remember to notify not only your immediate colleagues of your absence in good time, but also any business partners likely to contact you via electronic channels!
To close, here's a sample out-of-office message that fits the bill perfectly:
OUT-OF-OFFICE MESSAGE
Thank you for writing. Unfortunately, I won't be able to access my emails until xx.yy.zz.
If the matter is urgent, feel free to contact my colleague Sheila Smith [add title or area of responsibility], who can be reached by email at [email protected] and will be happy to help. You can also reach her by calling 01234/56789 (phone number).
Otherwise, I won't be able to answer your mail in person until xx.yy.zz at the earliest, and it will not be forwarded automatically.
Thank you and kind regards
FIRST NAME, SECOND NAME
Does it always have to be an email?
To close, a word about the burgeoning flood of emails. Not every issue calls for a response by mail. Minor issues and arrangements made at short notice can be settled much quicker on the phone. And with a phone call, you'll know immediately whether the contact is absent and get the opportunity to speak to a deputy!
Did you know that email archiving can be compulsory? If not, we recommend you read the blog article "What is Email Archiving?".
---
---