Stay Safe, Stay Healthy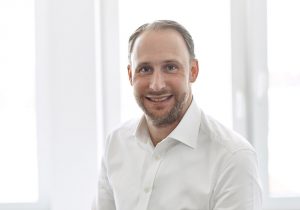 Dear Customers, Partners and Friends,
One Saturday evening only a couple of months ago, I was sitting at home with my wife and we decided to watch a thriller called "Contagion". The movie tells the fictional story of healthcare professionals, government officials and everyday people finding themselves in the midst of a pandemic, while desperately searching for a cure against an aggressive virus. After that movie, I said to my wife: "I hope that never happens in real life!"
Today I am writing to you out of my home-office, as the week before last we made the decision to shut down the MailStore office and move all employees to home office working until further notice.
"Safety first" during these perilous times with the Corona virus spreading and causing harm and destruction – not only physically, but also economically.
MailStore is fortunate enough to be a digital company, which allows us to seamlessly move into remote working mode – the majority of businesses, however, are not that fortunate.
Already everything has changed, as we all attempt to get a grip on this new threat, that has appeared like out of a movie.
Keeping safe and everybody healthy is priority number one right now!
Despite this, we also need to continue our businesses as well as possible in this situation. Already stock markets are crashing and millions of companies, particularly the smaller ones, are suffering hard from the effects of the drastic, but necessary measures taken to contain the Corona virus.
I have had many conversations with business owners and close partners over the last two weeks and I was happy to hear, that despite the challenges we are currently all facing, the fighting spirit is unbroken.
Let's keep this spirit up! Let's defeat this virus together.
And then, let's work together in getting our businesses and economies up and booming again!
As for MailStore and the team here, I can tell you this: Our engineering team is continuing the development of our next generation email archiving software. Our technical support team and our sales teams are available for your enquiries as usual and all other teams are likewise continuing to make sure, that we remain your experts in email archiving – even during these difficult times. Stay safe, stay healthy and try to stay at home whenever possible.
All the best to you, your families and your businesses,
Philip Weber & the MailStore Team – Your Experts in Email Archiving
Learn More about MailStore
---
---