Successful Together: EBERTLANG is our VAD of the Year for 2019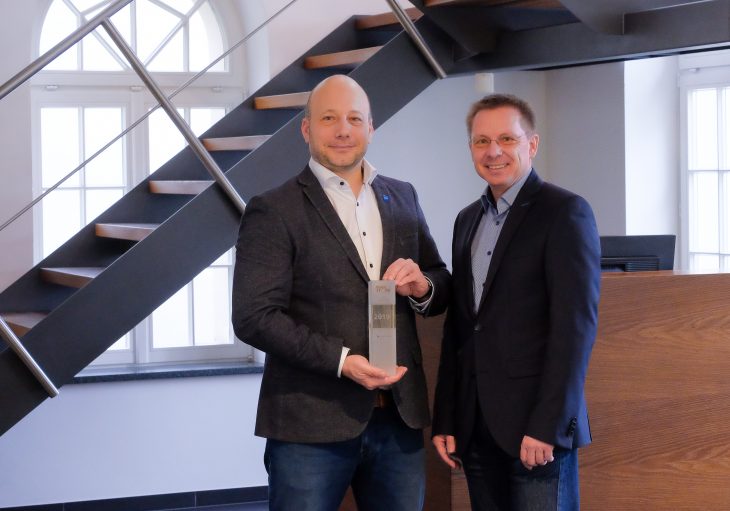 2019 was a successful year for MailStore, and our partner EBERTLANG once again played a major part in that success. The distribution experts from Wetzlar, Germany not only helped boost revenues again, but were also on hand immediately when it came to supporting the software partnership between MailStore and DATEV eG that was closed in 2019.
"Last year, EBERTLANG once again showed why they can rightly call themselves value-added distributors," says Norbert Neudeck, Director of Sales at MailStore. "The team from Wetzlar not only boasts great growth figures, it provides a range of key services that deliver quantifiable added value for vendors like ourselves. And it goes without saying that all this is having a positive effect on our software partnership with DATEV eG."
For example, EBERTLANG took care of the technical support for DATEV partners even during the pilot phase of the MailStore-DATEV partnership, and they provide webinars tailored to the exact needs of DATEV partners.
EBERTLANG: an Outstanding Partner
"In addition to its technical expertise in MailStore products, the EBERTLANG team boasts outstanding know-how when it comes to understanding the needs of mid-sized resellers, systems houses and MSPs. This combination of skills makes them the perfect partner for us," says Norbert Neudeck, citing another reason for the MailStore award.
EBERTLANG is one of German-speaking Europe's top value-added special distributors for software and has been honored for the second time in a row with the Channel Excellence Award 2019 by the renowned German trade journal ChannelPartner. The company has been distributing MailStore's email archiving software since 2010; and as six VAD of the Year Awards show, it has been extremely good at doing just that!
---
---