Managing Emails: Is a Folder Structure in the MailStore Archive Necessary?
Microsoft Outlook is probably the most commonly-used email client in organizations. So some readers of this blog may be familiar with this situation: As an Outlook user, you often plan to organize your inbox. You generally try to accomplish this by establishing a clear and straightforward folder structure. But does it really work? It takes a fair amount of discipline to clean up your inbox on a regular basis and organize your emails by moving them to folders and sorting them by topic, for example. Yet, you realize after a while that you still end up searching for emails despite meticulous maintenance of the folders. You simply cannot find emails in view of all those folders. In extreme cases, the number of folders becomes so great that it even slows down Outlook. We cannot say why people have come to love organizing their inbox using folders, but we can explain what the consequences of this method are when it comes to email archiving.
Archiving strategies: Journal archiving or mailbox archiving?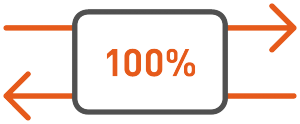 We first need to look at the two ways of archiving email. There are two archiving strategies that companies can implement when using MailStore Server: journal archiving and mailbox archiving. One reason IT administrators may opt to use mailbox archiving is because their users can better orient themselves in the email archive with their folder structure. But the folder structure in the archives grows along with the one in the inbox. And remember, when the folders are deleted in the inbox, they are still present in the archive. As a consequence, the folder tree in the MailStore archive continues to grow. Experience has shown that users take advantage of the fast internal full-text search feature of MailStore to search for emails and all types of attachments. In the end, the folder structure becomes useless because it doesn't aid you in finding an email.
Folder structure in the archive and compliance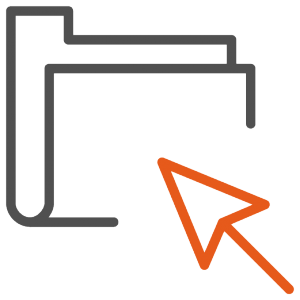 The main difference between journal and mailbox archiving is that the latter immediately archives incoming and outgoing email. That means that the email is stored in its original format as a copy, meaning that it cannot be manipulated or changed. This guarantees the integrity of the archiving solution. Furthermore, this method helps companies to meet country-specific legal regulations. When companies choose MailStore as their email archive for purposes of compliance, they should use journal archiving. As previously explained, it means that the typical folder structure from Outlook is not implemented in the archive. However, according to Daniel Weuthen, Director of Engineering at MailStore, this is not a problem thanks to the MailStore search feature:
No need for inbox folders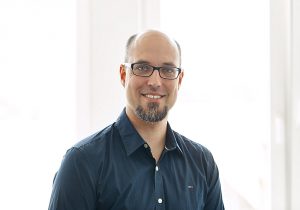 "I have spent much time over the years maintaining and optimizing my folder structure. It started to be so time-consuming with the flood of emails that it took time away from my daily work. The folder structure became so extensive that it didn't help me find emails anymore," comments Daniel Weuthen. The increased number of folders made it difficult to maintain an overview and caused the director of engineering to take a radical step. "I got rid of the inbox folders entirely! I can now search for my emails in the archive using the convenient full-text search feature, and it's fast. It has two major advantages for me. I spend less time managing my emails and MailStore archives everything in a manner that helps in achieving consistency with the requirements of both compliance and eDiscovery thanks to journal archiving," adds Daniel Weuthen.
---
---
---