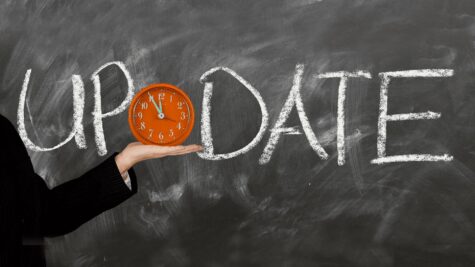 Calling all Let's Encrypt™ Users! It's Time to Switch to MailStore Server 23.1.2
As of 24 April, You'll Need to Have Version 23.1.2 of MailStore Server Installed on Your Systems in Order to Continue Using Let's Encrypt With our Software
Let's Encrypt has announced that it is going to permanently change its process for requesting certificates on 24 April 2023. Read Let's Encrypt's statement here. As of this date, users of MailStore Server 23.1 or earlier versions of our software will no longer be able to renew existing Let's Encrypt certificates or request new ones. And although currently active certificates will remain valid beyond 24.4., these will expire at the end of their lifetime. After then, it will only be possible to access MailStore Server if an administrator changes the certificate manually. Even now, the staging environment doesn't allow test certificates to be requested. So, you need to take action.
What Do Users of Let's Encrypt Certificates Need to Do?
The change announced by Let's Encrypt means you need to switch to the latest version of our software, i.e. to MailStore Server 23.1.2. In order to update to MailStore Server 23.1.2, you'll need to have an active Update & Support Service in place. Please read our Update Notices for MailStore Server before you begin the process.
You can download MailStore 23.1.2 directly from here
If you're already using MailStore 23.1.2, no further action is required as this version of MailStore Server already supports the new Let's Encrypt method and you can continue requesting or renewing your certificates automatically as before.
What Happens if you Don't Update to the New Version of MailStore Server?
If you don't update to 23.1.2 or a later MailStore Server version, our software will return the following error code when you attempt to set up Let's Encrypt: Certes.AcmeException: Fail to finalize order. A warning on the dashboard and in the status report will alert you to the fact that the existing Let's Encrypt certificate could not be renewed.
It will no longer be possible for you to request or renew certificates. Also, if your current Let's Encrypt certificate expires and cannot be renewed, you will no longer be able to call up the archive via the MailStore Client or MailStore's Outlook Add-in.
If you don't want to use Let's Encrypt certificates any more, you could consider creating your own self-signed certificates or using an existing certificate.
What Does Let's Encrypt Actually Do and Why Is It So Useful?
Let's Encrypt is an independent certificate authority which offers digital certificates for Transport Layer Security (TSL) encryption free of charge. You can automatically request and renew these certificates and use them with MailStore Server. This means that security-critical data such as user IDs and passwords, as well as email content, can be encrypted and made inaccessible to third parties when the archive is being accessed from a mobile device – even in unprotected networks. So accessing archived emails is safer – even in unprotected networks or hotspots such as those found at airports or railroad stations. You can find more information on how Let's Encrypt works here.
Further Information
---
---