Partner Events, Autumn/Winter 2019: MailStore Will Be There!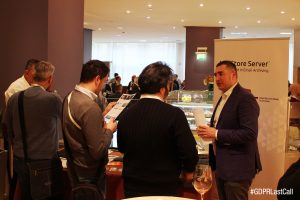 Indirect sales via specialist IT resellers are a mainstay of our consistent, sustainable growth. For although MailStore products are known for their ease of administration and stable performance, as infrastructure software designed for complex interaction with other systems (e.g. email servers, backup software, firewalls, etc.), they're also predestined for the channel. The relationship between a qualified, local IT systems house and its customers is based on trust: a bespoke consulting service when choosing and implementing new products, and support with ongoing operations are essential services provided by retail IT. So, as well as providing reach, MailStore's distribution partners, specialist retailers and managed-service providers (MSPs) also offer the proximity to the customer that is so important when it comes to selling and operating our products successfully. Even if digitization is creating more and more options for collaboration and communication, the analog side of a customer relationship should not be neglected either. This is why MailStore attaches great importance to establishing close personal ties with its partners, too, and we set great store by attending partner events in person in order to remain an "approachable" software manufacturer.
Accessibility Engenders Trust
In this way, MSPs, specialist retailers and systems houses who have – or are intending to incorporate – MailStore Server or our MailStore Service Provider Edition (SPE) in their portfolio of solutions to offer these products to customers, answer questions, obtain comprehensive information, and even vent criticism. "The regular and personal dialogue with our partners and customers at the various events is very important to us. There is hardly a better opportunity to get direct and concrete feedback from different markets," says Norbert Neudeck, Director of Sales at MailStore. Especially feedback from real-life situations helps us to improve our products on a continuous basis and incorporate the wishes of resellers and users in product development. Personal contact with business partners on equal terms, and remaining an "approachable" software manufacturer help to engender the trust necessary for successful, long-term collaboration.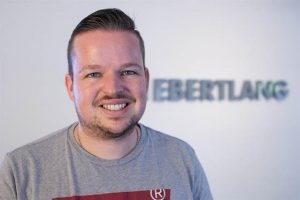 "On the one hand, our customers appreciate having a local contact of the manufacturer available to answer the odd question that doesn't crop up in daily operations," says Adrian Brandtner, Team Leader Messaging at the value-added distributor EBERTLANG. "On the other, it's an ideal opportunity for a manufacturer to touch base with its customers."
In the second half of 2019, several national and international events are taking place again, and as ever, they're a good opportunity for personal exchange. Come on over – let's have a talk!
Italy
Aclub 2019
September 26/27, Lazise (Lake Garda)
With around 200 participants expected to attend, the event will give MailStore the opportunity to introduce itself to Italian systems houses and MSPs. Italy is an important European market, and Aclub is a good opportunity for us to hold personal talks and learn more about local email archiving needs.
France
Wat'Day 2019
Held every two years, Wat'Day organized by our long-standing partner Watsoft regularly attracts in excess of 100 participants. It goes without saying that MailStore will be represented in person; because in France too, we've noticed that interest in certified email archiving is on the rise, especially in the context of the EU GDPR.
Update October 2019: read the recap on the event in the Watsoft blog.
Poland
Security Days 2019
October 22, Gdansk
October 23, Warsaw
October 24, Katowice
Eastern Europe harbors considerable growth potential for MailStore. Held in Poland by our local partner Bakotech, the Security Days help us to promote email archiving in Poland. The focus on IT security is a good fit with MailStore's strategy of offering consistent, modern products with a high-degree of built-in security (security by default).
Germany/Austria/Switzerland
DATEV Congress
https://www.datev.de/web/de/aktuelles/veranstaltungen/datev-kongress/
September 12, Düsseldorf
November 7, Nuremberg
November 28, Berlin
We recently announced that MailStore is now an official software partner of DATEV eG. At the DATEV congress, interested visitors will be able to get in touch with us and learn all there is to know about MailStore, MailStore Server, and email archiving in general.
IT Club
https://www.datev.de/web/de/aktuelles/veranstaltungen/it-club/
November 14, Hamburg
December 10, Dortmund
December 11, Duisburg
The IT Club series of events is organized by DATEV eG for its members, and gives tax consultants the chance to gather information on MailStore Server and compliant email archiving, among other things.
MSP Roadshow
https://www.ebertlang.com/msp/
October 22, Olten (Switzerland)
October 23, Munich
October 24, Vienna (Austria)
October 30, Wetzlar
November 5, Cologne
November 6, Hamburg
The MSP Roadshow is staged by our partner EBERTLANG. At the event, experience reports show participants how to become a successful managed-service provider. One item on the agenda is our MailStore Service Provider Edition (SPE).
Would you like to incorporate MailStore software in your product portfolio? Then why not become a retail partner? https://www.mailstore.com/en/partners/
---
---