Upcoming Live-Demos for MailStore Server and SPE in Summer 2017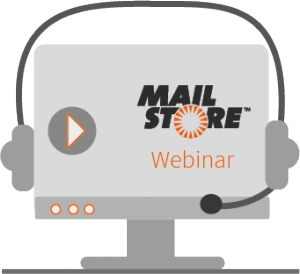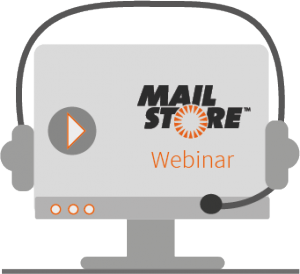 Businesses of all sizes can benefit from the legal, technical, and financial advantages of modern, secure email archiving with MailStore Server.
MailStore is offering interested administrators free webinars on Version 10 of the MailStore Server solution developed in Germany. These one-hour live demonstrations will give participants an insight into the functional scope of the solution.
Questions that arise during the webinar will be answered directly by the speakers. The MailStore support team will be happy to answer any questions you think of afterwards.
MailStore Server Webinar dates at a glance
MailStore Service Provider Edition
Service Providers can provide their customers with modern email archiving as a service thanks to the MailStore Service Provider Edition, thereby adding another key component to their email service portfolio. The MailStore Service Provider Edition is delivered as a software solution. Service Providers can run it per their own individual requirements on their own servers.
Extensive scripting and branding options make it possible to integrate the MailStore SPE into the existing range of products and the existing infrastructure. Furthermore it allows Service providers to make the most of the solutions' potential for increasing sales and customer retention.
Learn more about MailStore SPE in one of our webinars:
Wednesday, August 2, 2017, 3:00-4:00 pm (CEST)
Wednesday, August 16, 3:00 – 4:00 pm (CEST)
Wednesday, August 30, 2017, 3:00-4:00 pm (CEST)
Wednesday, September 13, 2017, 3:00-4:00 pm (CEST)
Wednesday, September 27, 2017, 3:00-4:00 pm (CEST)
See how MailStore SPE works: https://www.mailstore.com/en/products/mailstore-spe/how-it-works/
Register now as a Service Provider and receive an invitation to our webinars.