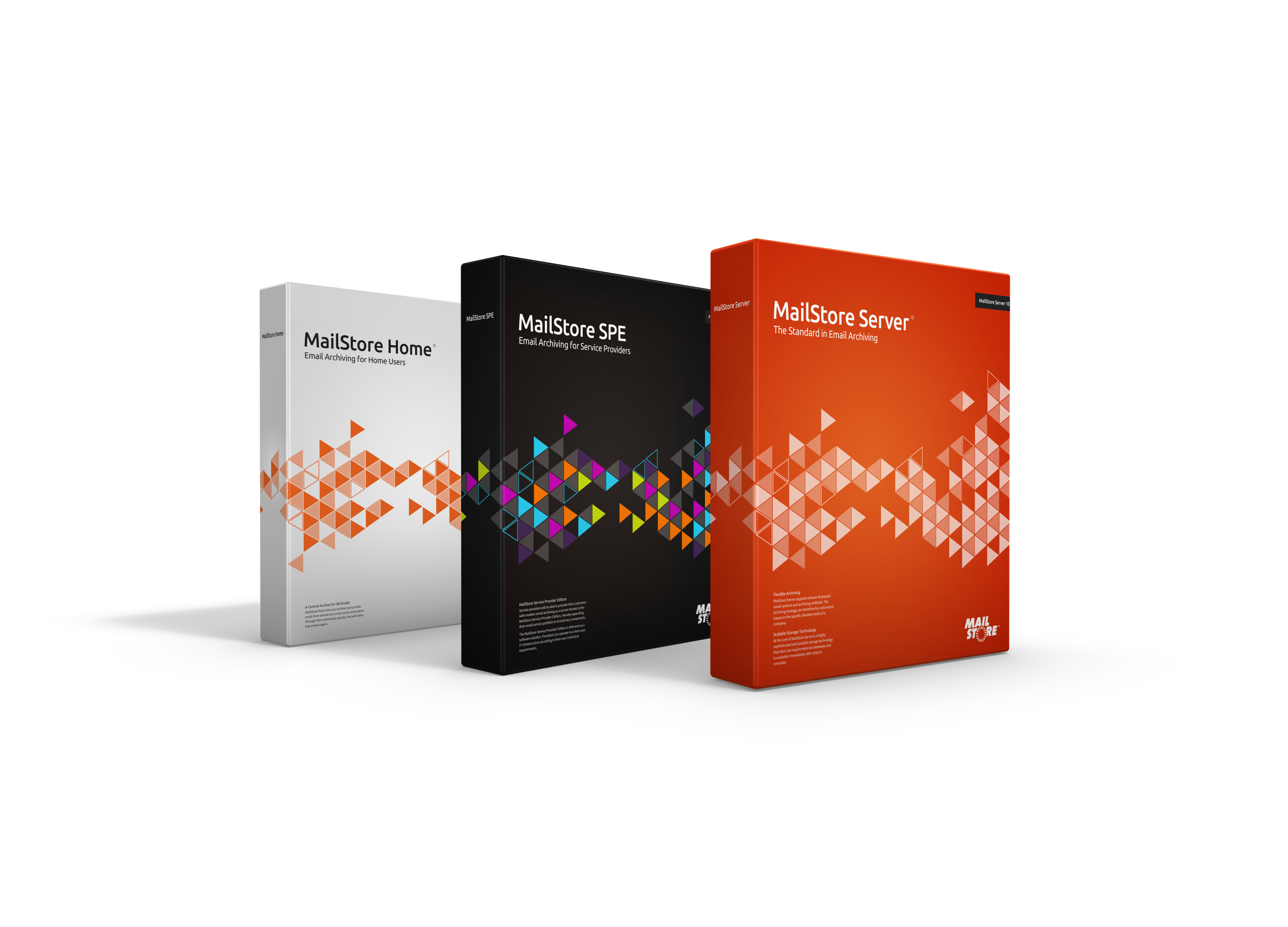 OUT NOW! MailStore 10: More Security for Archived Emails
We are happy to introduce to you the brand new Version 10 of our software for compliant email archiving. Against the backdrop of increased threats to critical company data via internet crime and social engineering, we focused on enhancing security in this new version, while maintaining its high level of performance as well as straightforward implementation and ease of use in Version 10. MailStore Server 10 and MailStore Service Provider Edition (SPE) 10 are both equipped with modern encryption technology as well as auditing capabilities. In addition, private MailStore Home users can now protect their archived emails with a password.
"We have noticed that small and midsized companies are now more aware of threats from internet crime and social engineering," says Daniel Weuthen, Director of Engineering at MailStore. "In order to reflect this, we never lose sight of the security aspect when developing our software. Company emails often contain business-related and sensitive data. That's why we increasingly focused on encryption and auditing when developing MailStore 10, in order to even better protect email archives from unauthorized access."
Preventing unauthorized access
The new version uses modern encryption technology to enhance the protection of emails archived with MailStore Server against unauthorized access. The existing encryption capabilities have been expanded to include the archives' underlying databases and the integrated audit trail. This now ensures better protection for the archived emails' metadata, including the subject line, sender and recipient as well as the folder structure of the archived mailbox. Additional capabilities protect the archive using a recovery key to prevent it from being used on other systems by unauthorized people, such as backup administrators. This provides the archive with additional protection particularly in cloud-backup scenarios. In addition, the standard settings have been changed to ensure that the MailStore administrator cannot access or view the users' archives. This compliance feature can be modified but the change will be recorded in the audit log, as with all changes made by a MailStore administrator.
Automated update check and enhanced efficiency
A simple and effective way to ensure users have the best possible level of security is for them to always run the latest software version. The automated update check can be activated, so that it alerts IT admin staff to the availability of a software update. Administrators also benefit from more flexible archive stores that offer better cost management. This is because they can define the storage location of each component of an archive store (email content, databases and search indexes) individually.
Please try MailStore Server: https://www.mailstore.com/en/products/mailstore-server/mailstore-server-trial-download/
Password encryption for MailStore Home users
Private users of MailStore Home also benefit from enhanced security in Version 10 as they can now protect their archived emails with a password. As with the fee-based MailStore solutions, users can only unlock the archive with a recovery key if they lose their password. Home users can also contribute to future developments in this popular email archiving software by activating the transmission of anonymized usage data.
https://www.mailstore.com/en/products/mailstore-home/
---
---