Carnival Time Is Just Around the Corner: List of the Top Four Craziest Customer Requests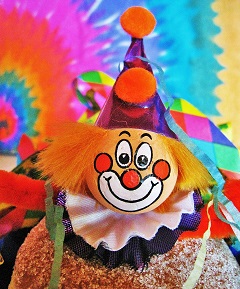 The kickoff to Carnival celebration in Germany that culminates in February, is celebrated in many towns today, 11 November. The carnival aficionados start their foolish festivities at exactly 11:11 a.m. on this date, and it is no different here near our headquarters in Viersen located at the Lower Rhine River Area (Greater Düsseldorf), in particular. It generally begins with a large commencement event, after which smaller and larger functions related to Carnival are held by numerous Carnival associations and clubs around the country. And eventually this revelry flows into the Shrove Monday parades in Düsseldorf and Cologne, which are better known internationally. We at MailStore are less famous for partying. However, if the summer and holiday season celebrations offer any indication, we are more well known for our reliable and legally compliant email archiving solutions. Notwithstanding, on this occasion, which for many rings in the start of a festive time, we would like to offer our customers and friends a chance to learn about our list of the top four craziest requests we have received from customers. Here we go with our FAQ – funny asked questions:
Heard by a key account manager while on the phone with a female customer: "You need to help me. I have to gain access to my husband's emails. I'm looking for proof that he's been cheating on me."*
One customer's support agreement had expired, and despite our several reminders, which our customer service reps always send, the customer did not renew the agreement. The furious customer demanded leniency: He claimed he had not been able to renew the agreement on time because he had suffered a serious injury, and he then proceeded to email us an x-ray of his broken foot.
Another key account manager was asked for a picture of herself by a male caller who was interested in purchasing our software. He would use it as a basis for his final decision!
One of our Sales colleagues received an email with a demand for his money back immediately. The person had supposedly returned the "sawmill with its motor".
If you want to receive more detailed information on MailStore Server, sign up and participate in one of our webinars, which we hold regularly free of charge. Click here to sign up for one. You can find a list of customers who have shared their experiences with our software: Customers.
* We at MailStore want to also point out that we by no means have any access to the emails in the archives. Our MailStore Server and MailStore Home software are kept on-premise. This email archive is stored locally!
---
---