Reliable Email Data Backup with MailStore Server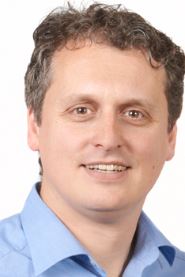 Business transactions are prepared, conducted, and cancelled via email. In the DACH-region Companies need to archive all of these kinds of emails! However, since emails are also a source of an enormous amount of information and contain data that is extremely important for companies and their employees, it goes without saying that the email server should be regularly backed up. We have already explained before how email archiving is not the same thing as backing up emails.
MailStore Server supports various methods of backing up email archives as well as all user settings. You can use the backup functions integrated into MailStore Server or external backup software. Björn Meyn, Senior Systems Engineer at MailStore, explains how MailStore Server's built-in Job Scheduler helps you regularly and automatically run data backups and data integrity checks as well as rebuild indexes.
Job Scheduler is integrated into all versions 9.2 and higher
All MailStore Servers Versions 9.2 and higher feature an internal Job Scheduler. Previous versions still had to rely on the Windows Task Scheduler, which could quickly become confusing and created a dependency on external resources that were difficult to manage and therefore prone to errors.
On the other hand, the internal Job Scheduler is fully integrated into MailStore Server and lets you set up jobs for carrying out server-side management API commands in the background. All job results are easy to view and evaluate in MailStore Server within a configurable period of time.
Templates and configurable schedules
Templates let you set up jobs for important management API commands, such as backing up data or checking data integrity, in just a few simple steps. Configurable schedules allow you to carry out individual jobs in flexible intervals, such as every 30 minutes or on the third of each month. These templates include useful default settings for each task.
Due to popular customer demand, the backup function integrated into MailStore Server, which originally debuted in Version 9.0, was updated and included with Version 9.2 in its new and improved form. This function is located right above the Job Scheduler. You can quickly and easily set up a backup job by using the corresponding template after entering a target directory and schedule. For example, you could back up the entire archive on an external data storage device.
If you have any additional questions about the MailStore Server Job Scheduler, please feel free to contact our support team at [email protected].
---
---