MailStore Reduces the Workload of the Email Server at Dobi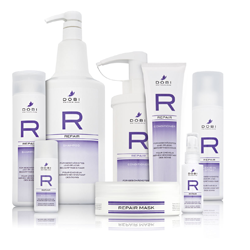 Dobi-Inter AG, one of the largest cosmetics wholesalers in Switzerland, has been using MailStore Server to archive 270 mailboxes since October 2012. The ever-increasing volume of emails was the reason behind the decision to implement an email archiving solution.
The introduction of MailStore Server means that old emails are now deleted from Exchange Server and transferred to the archive in order to reduce the data load. This way, the email server only needs to retain emails from the past six months. MailStore Outlook Add-in, Web Access, and Mobile Web allow users access to the archived emails whenever necessary.
Lukas Kaiser, Head of IT at Dobi, summarizes the company's use of MailStore Server with the following: "Getting to grips with the storage problem on our Exchange Server had been a major challenge for us. MailStore was able to noticeably reduce the workload of the email server immediately after a simple and fast implementation. Another advantage is that both users and the IT department find it easy to operate."
Learn more about the implementation of MailStore Server at Dobi-Inter AG in our new case study.
---
---