Email Archiving: No Book With Seven Seals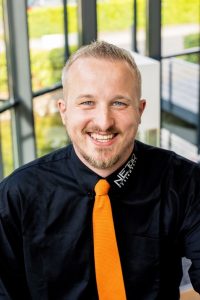 Guest article by Oliver Pifferi
Oliver Pifferi has been in the IT business for 18 years and has worked as an IT consultant since 2002, mostly in the automotive sector. The proud father of four children and avowed Borussia Mönchengladbach fan pursues this occupation with NETGO GmbH in his hometown of Borken in addition to maintaining his blog.
'Email archiving is too expensive.' 'Email archiving is too complicated.' 'We don't need email archiving and after all it's not mandatory.' Customers often say these three things when the topic of email archiving is first raised. Whether the customer's business is comparatively small or already proportionately large does not play a role here: The first two points are evidently rooted in ignorance or reluctance to explore the issue in detail. The third argument is often inaccurate in an international setting because local laws in many countries require archiving. Company managers should seek legal advice on this topic in order to be on the safe side. The first two statements are also quick to refute thanks to technical capabilities. MailStore is the universal solution to this problem.
A genuine all-rounder
From a service provider perspective, MailStore is not just a universal solution but a genuine all-rounder. No matter what the customer's approach, no matter what the structure: I have yet to encounter a case where MailStore failed to fit the bill. The customer is still using classic POP3 or IMAP accounts? No problem! The customer uses a mail server such as Microsoft Exchange, Kerio Connect, or MDaemon? Or services like Office 365 or Google Apps? Not only can MailStore be the archiving solution of choice for all of these cases, it does the job reliably and literally 'knows it back to front.' In conjunction with the MailStore Proxy that serves as the link to classic POP3/IMAP services, the legally compliant archiving of emails – considered business documents today – can be carried out without difficulties even in the smallest operation. By the way, private individuals at home can enjoy the free and just as capable MailStore Home for home use, now in the same version and with the same look as its big brother!
Many options for admins
In larger environments, MailStore's integrated Active Directory authentication is used to conveniently synchronize users and groups (exchange users, for example) with MailStore's user database, thereby saving a lot of configuration effort. This procedure among others makes things considerably easier for the end user as well, since the MailStore client can be started directly with the Windows login and searching the archive from Outlook is possible with the MailStore plugin. The comprehensive assignment of rights that determine what a user can and cannot do in the archive, the compliance functions, and also the likewise interesting option to hide user archives from the respective administrator round out the possibilities offered by MailStore. Then there are the options for powerful audit logging and the setup of special access for auditors, highly flexible scalability including database aspects (MailStore grows like your company and according to its requirements), and an export function in case data has to be provided for an external audit.
Scalability
Speaking of scalability: One can start with five users including software maintenance, and even with 100 users both the software's back-end and scope of functionality are the same. Features such as the full text search including defined attachments, up to 70 percent storage reduction through de-duplication, or the one-click restoring of specific emails with corresponding rights are part of every MailStore installation, regardless of size. Especially in times when additional program features can only be obtained in exchange for the proverbial insertion of coins, this is true customer service without artificially trimming down the functionality of a really outstanding product.
"Approach the issue of email archiving proactively!"
To sum up: MailStore Server is a powerful software that serves as an excellent basis for email archiving, an issue that is often hushed up and even more frequently talked to death, and is able to solve the respective problems. An ideal solution, not only for archiving future emails but also to securely and flexibly archive the current data status of Outlook files after years of use and growth, storing them centrally. The possibilities offered by the software 'Made in Germany' are many. In the end, the respective service provider decides how well MailStore is able to cover the specific customer requirements. After all, each environment is different and every inquiry from a potential customer is based on specific needs. Regardless of the preferred solution, the approach is to individually adapt MailStore to the customer's preferences and infrastructure in every environment, setting up legally compliant email archiving according to specific law. Now you have the tool at hand and the arguments mentioned at the outset have all been refuted. So I ask you: approach the issue of email archiving without ifs and buts, proactively in the interest of your company because 'expensive,' 'complicated,' and 'unnecessary' are in the past!
---
---