Case Study: MailStore Server Streamlines Migration Process at Cofely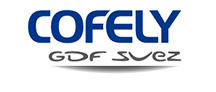 Cofely, the Benelux division of GDF SUEZ Energy Services, made the decision to deploy MailStore Server in a large-scale migration project in June 2012.
Around 5,300 mailboxes had to be migrated to a central Microsoft Exchange infrastructure at Cofely offices in Brussels. The biggest challenge was keeping the server downtime to a minimum during the migration process. Emails were to be relocated from the mailboxes using an archiving solution, thus considerably reducing the volume of migration data as well as email service downtime.
MailStore Server was well equipped to meet these and other requirements: "We settled on MailStore Server early on in the evaluation phase. The solution combines low costs and ease of use with extensive scripting options, making it possible for us to implement our individual requirements with a very high level of automation. The solution is simple and reliable," explains Jan Vermaelen, CTO at Cofely.
Learn why Jan Vermaelen recommends MailStore Server in the latest case study.
---
---