IceWarp and Kerio Connect Support by MailStore Server is coming soon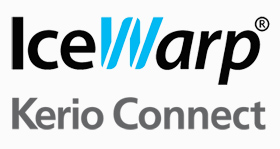 Comparable to MailStore's "First-Class"-Support for Exchange and the MDaemon Messaging Server soon another two Email-Servers will be supported directly: The IceWarp Mail Server as well as Kerio Connect (former Kerio MailServer). Hand in hand with the producers currently the MailStore-Team works at full speed on the integration of the therefore required features. Most likely up to the release of the next MailStore Server version this process will be finished.
Indeed it is possible to reliably archive email from Icewarp and Kerio Connect with MailStore Server 6 so far. For Kerio Connect MailStore even offers an official Implementation Guide. But in future the MailStore Server support of both platforms will be much more comfortable:
User Synchronization – the user databases of the email server and MailStore's will be synchronized
Archiving of more than one mailbox in a single step – that allows a complete archiving of all existing mailboxes without providing each user account information
Archiving all emails in full immediately while sending and receiving
MailStore will provide separate archiving profiles for both email servers.
IceWarp MailServer has been developed ten years ago and today is used as an email server solution in many small and medium-size businesses. Beyond that the current IceWarp Server 10 comes with Groupware-, VoIP- and Instant Messaging functionalities.
Kerio Connect also is an established combination of a Mail- and Groupware-Server. Likewise for ten years Kerio Technologies is developing and distributing their products.
---
---