Comparison: Archiving Solutions for Exchange Server
For companies that use Microsoft Exchange Server, there are two possible scenarios for ensuring that email is archived in a way that helps companies meet a growing number of regulations on email compliance, eDiscovery, and other legislation: They can either use the option provided by Microsoft Exchange, allowing them to create a 'personal archive' or 'in-place archive' for each user mailbox, or they can use an external archiving solution such as MailStore Server.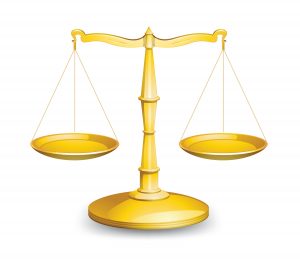 In the first scenario, the archiving function is integrated into Exchange Server and Microsoft Outlook to the greatest degree possible, but this archiving strategy involves very complex requirements in terms of the IT infrastructure. For small and medium-sized companies, in particular, it can be a challenge to meet these additional requirements and to invest the additional effort needed to do so.
In the second scenario, the interface in Exchange Server is used to position MailStore Server as an external archiving solution. Although additional software is required for this archiving strategy, it significantly reduces the IT infrastructure requirements. This can be an important factor in the decision, particularly for small and medium-sized companies with limited resources.
In our updated whitepaper, we compare the above-mentioned archiving solutions for Exchange Server (2010, 2013, 2016 and 2019) in terms of the IT infrastructure requirements to help IT managers choose the ideal archiving scenario for their company.
Do you have questions about the IT infrastructure requirements of MailStore Server? For further information, please consult our MailStore Server Help section, under System Requirements. Our support team will also be glad to help you!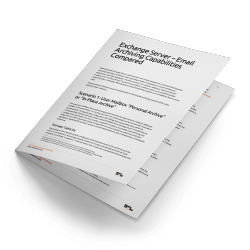 The Whitepaper is meant to assist IT professionals in choosing the archiving scenario which is best suited for their company.
Learn more about Archiving Emails from Microsoft Exchange