I am MailStore, because… (4)
In our blog series 'I am MailStore because…' our colleagues tell us about their day-to-day work and why they are happy to be part of the MailStore family. We've heard from Kristina Waldhecker, Tobias Neeten, and Alex Cramer so far. This time, Wilm Tennagel will be answering his own questions for a change. Sound strange? You'll find the explanation in the text.
Who are you and what is your job?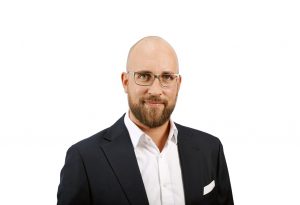 I've been responsible for MailStore's corporate communications since August 2015. I began as a PR manager before becoming the corporate communications manager after awhile, as the company's strong growth and the increased significance of consistent internal and external communication naturally expanded my area of responsibility. I'm part of the marketing department, and I make sure that MailStore utilizes the appropriate communication in order to present a consistent and authentic image to our target groups. In addition to the strategic conceptual design of our communication methods, I oversee press relations as well as our social media channels. I'm currently answering my own questions, even if it is a bit strange, because the administrative and content development of our company blog is one of my tasks. I learned my craft while working for different agencies. I now handle company communications after having spent many stages in my career (including in responsibility positions) in PR and communication agencies.
What do you like about your job?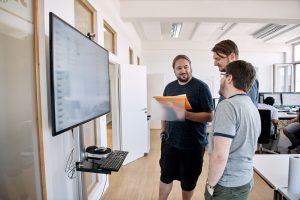 I really like that I can transfer what I've learned while delivering 'commissioned work' on the agency side as a service provider for other companies to my work here at MailStore. It's natural to identify more with your 'own' company rather than with different clients. However, I'm still happy that I can also take on the role of an external observer, as a communications expert often should do in order to anticipate and reflect on the perceptions of the target group(s). In doing so, you sometimes have to touch upon the company's weak points and disclose the discrepancy between how the company perceives itself and how others do. Beyond that, I find it especially enriching to be able to work both strategically and operationally. After putting so much brain power into the conceptual planning of different campaigns, it's fun to work with WordPress or answer questions from fans on Facebook. My position encompasses the tasks of a social media manager, a content manager, and a copywriter for blog articles or bylined articles in trade and business media.
Please complete this sentence: I am MailStore, because…
I look forward to going to work (almost) every day! At MailStore, there's a special balance between professional challenges and the 'feel-good factor.' I feel challenged professionally, but never overwhelmed. That has a lot to do with the company culture, which I attribute to the open communication within the company. Everybody here is willing to listen to one another, and you can always find someone to give you advice or share their opinion. You're also welcome to debate openly with your colleagues or superiors. If I had to boil it down to one sentence, I'd say: "I am MailStore, because I feel appreciated as an employee and as a person."
Are you interested in joining our team? Our current job openings are available here. Didn't find what you're looking for? Simply email an open application to us at [email protected].