I am MailStore because…. (3)
In our Blog series " I am Mailstore, because…." our colleagues provide insights of daily life at MailStore and explain why they are glad to be part of the MailStore family. Kristina Waldhecker and Tobias Neeten who previously shared their MailStore story will now be joined by Alex Cramer.
Who are you and what is your job?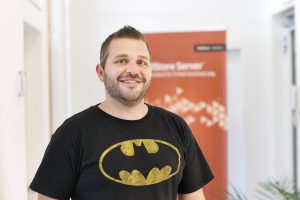 I started my first day at MailStore in February 2017 as a Channel Sales Representative. In this role, together with my colleagues I am responsible for the sales of our B2B products MailStore Server and MailStore SPE via our Channel. The Channel consists of national and international resellers and distributors. My responsibilities in this position include responding to general enquiries, providing quotes, assisting with test licenses as well as fielding all questions regarding our products and their licensing. If the queries are not too technical I am sometimes also the first point of contact regarding the technical implementation. From time to time I also have the opportunity to travel and support our partners directly at exhibitions, roadshows and conferences. Before joining MailStore I studied Hotel & Catering Management in Johannesburg as well as working in sales for an international exhibition organizer. At MailStore I can successfully implement the experience that I gathered from working in global sales with various international partners and colleagues.
What do you like about your job?
Working in an international environment is something that I particularly enjoy. Having grown up in South Africa and being a native English speaker the communication with our global customers and partners is something that comes naturally. It is very exciting to have the opportunity to support the development of various markets as well as playing a role in actively driving their growth. Our team is very efficient and because of its size allows you to feel the success of your own contributions very quickly. This results in a direct appreciation from one's superiors. The short decision-making processes in a company without a hierarchy and elbow mentality make it possible at any time to make suggestions and recommendations that influence decisions within the company. My work therefor shows results that do not go under in the bureaucracy of a large company.
Please complete this sentence: I am MailStore because…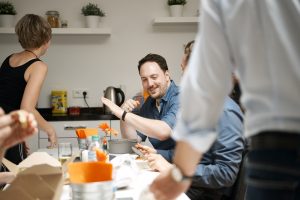 I am MailStore because I can be myself. Authenticity is important here. I do not have to "adjust" when entering the office in the morning. MailStore itself as a company is particularly authentic. I appreciate the character of the company and its employees throughout the application process, from the "meet the team" day to the first day at work. The descriptions on the website and in the job advertisements are 100% spot on. Flat hierarchies, a casual dresscode, individual responsibility and open communication are not just promises, but a reality. The team spirit can be felt from day one. The "open door policy" as well as regular group lunches followed by a round of FIFA play a part in interdepartmental communication that not only motivate but also build up on a general company knowledge.
Are you interested in joining our team? Our current job openings are available here. Didn't find what you're looking for? Simply email an open application to us at [email protected].
---
---