I am MailStore because… (2)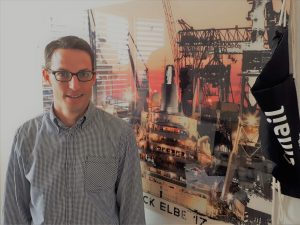 In our blog series 'I am MailStore because…' our colleagues tell us about their day-to-day work and why they are happy to be part of the MailStore family. After hearing from Kristina Waldhecker, we will now gain an insider's perspective into Tobias Neeten's everyday work…
Who are you and what is your job?
I've been working at MailStore for five years now. I started here in 2012 as a Junior Controller after I completed my bachelor's degree in International Business Economics. Now I serve as Accounting Manager. My team and I are responsible for controlling and accounting. This includes cross-departmental budget planning, monitoring this in close cooperation with our American parent company Carbonite, and monthly reporting.
What do you like about your job?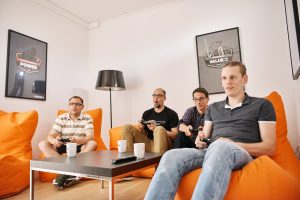 For some people, the world of numbers may seem to be a rather dry one, but I really enjoy having a complete overview of the finances of a mid-sized company. In a large corporation, on the other hand, people in positions similar to mine are privy only to certain segments of the entire financial picture. Because the company is constantly growing, I am always learning more as well. I also enjoy contacts with various external contact partners, including our tax consultant, customers, and, of course, colleagues in the U.S. At the same time, the company's growth and the increasing internationalization of our business demand that I grow as well, which means I need to think outside the proverbial box on a regular basis. Beyond the actual professional work itself, I enjoy playing the FIFA Xbox game with my colleagues during extended lunch breaks in our Xbox room.
Please complete this sentence: I am MailStore because…
I am MailStore because here I was given the opportunity very early on to assume responsibility and to grow alongside the company in my own area of expertise. It is obviously a major challenge to be so entrusted at the start of one's professional life. But this was never a problem, because help was always there for me, whether from superiors or from colleagues. The working atmosphere here is fantastic. Coworkers from all departments work easily together. This is surely also due to the fact that, during the recruiting process, attention is paid to filling positions with people who have the right technical qualifications as well as personality traits that fit with the rest of the company.
Are you interested in joining our team? Our current job openings are available here. Didn't find what you're looking for? Simply email an open application to us at [email protected].
---
---